More info
Redefining 1/8 Scale Off-Road
Engineered. Tested. Built to a higher standard. The all-new Sledge is made to exceed your expectations for quality, toughness, and fun. The rock-solid chassis, massive steel drivetrain, ferocious 6s power, and race-inspired handling leave everything else in the dust.
Engineered for 6
s

Power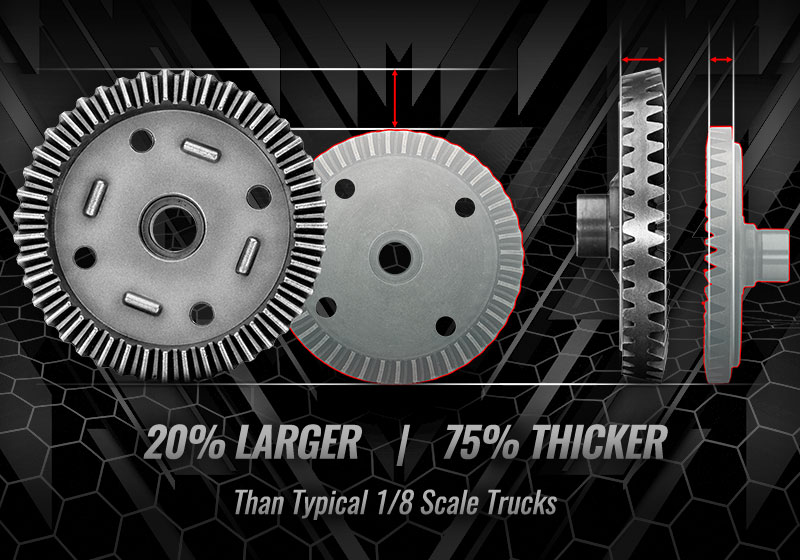 Sledge is the only truck in this class with a properly sized, 6s-capable driveline. Bigger gears. More steel. Basically bombproof. Sledge smashes the status quo to be the new standard for extreme 6s durability.
Superior Chassis Strength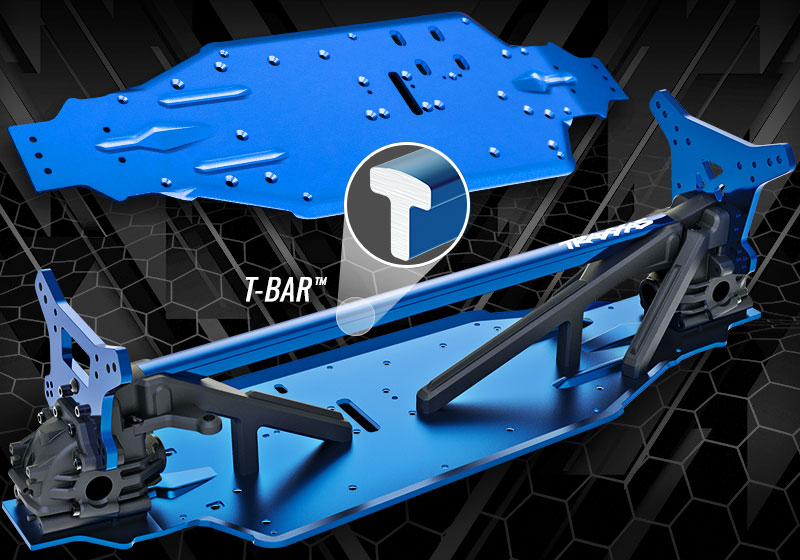 Sledge is engineered to have the strongest chassis in the class. The triangulated chassis structure integrates a deep-formed aluminum plate with a multi-point composite truss system and the patent-pending full-length T-Bar™. Built on a solid foundation, Sledge is strongest where it matters most.
New Clipless Body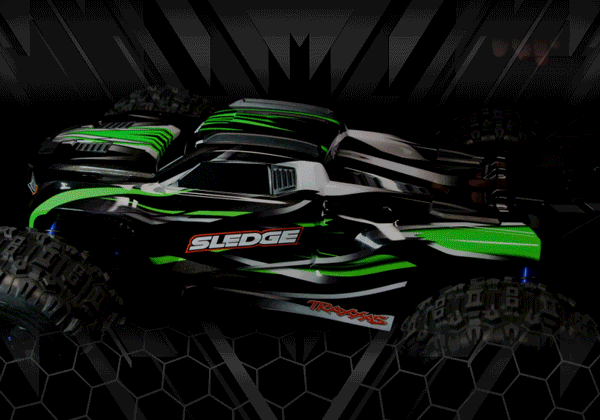 Remove and replace the body in just seconds with exclusive patent-pending clipless body solutions engineered by Traxxas. Sledge's clipless body goes on smoothly with a satisfying snap. The body is designed to come off when YOU release it.
Monster Servo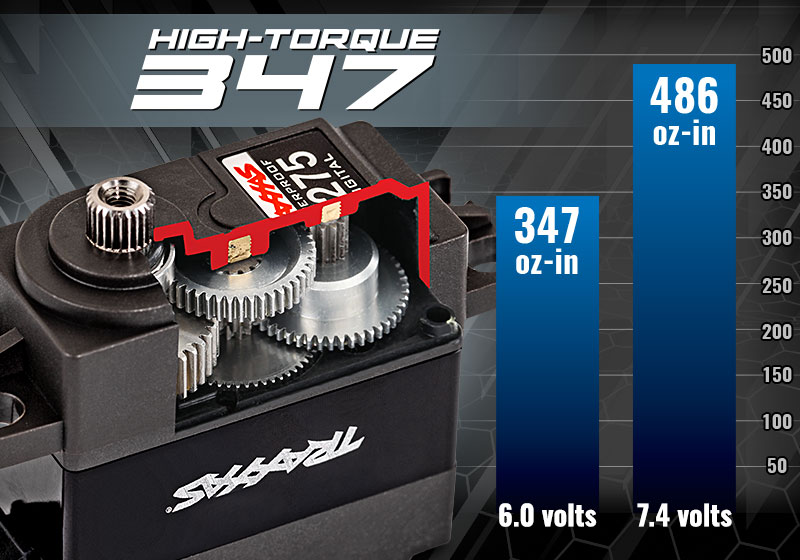 Sledge is equipped with a high-performance metal gear servo that packs massive torque inside a heat dissipating aluminum center case. Powerful and reliable steering authority is assured with no upgrade required.
VXL-6
s

Power System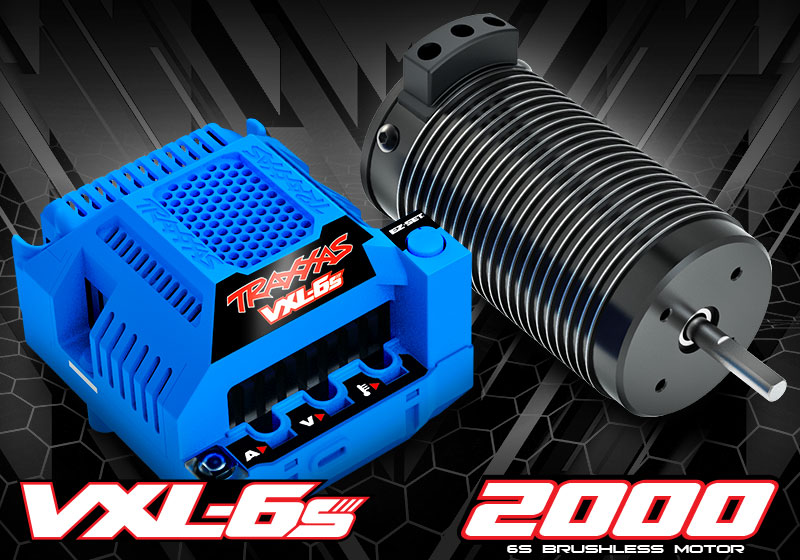 The Velineon VXL-6s features new hardware and new tuning specifically for the 2000kV motor. Together they deliver substantially more power under the curve for increased mid-range punch and hard-charging acceleration you can see and feel.
Sledgehammer Tires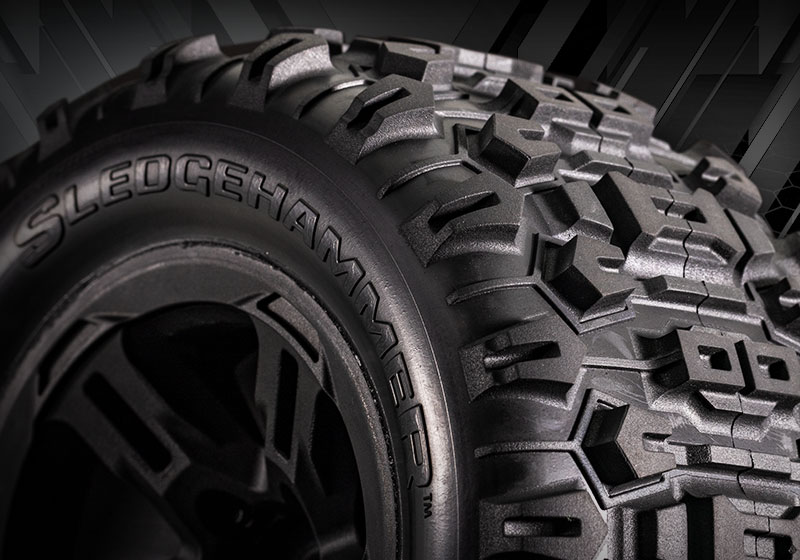 Premium Sledgehammer® tires are standard equipment. No tire upgrade required. Durable foam inserts are designed to not bunch up or break down. Patent-pending Traxxas innovation improves the tire bonding process to reduce the chance of a blown-out bead while exploring the upper range of Sledge's capability.
Key features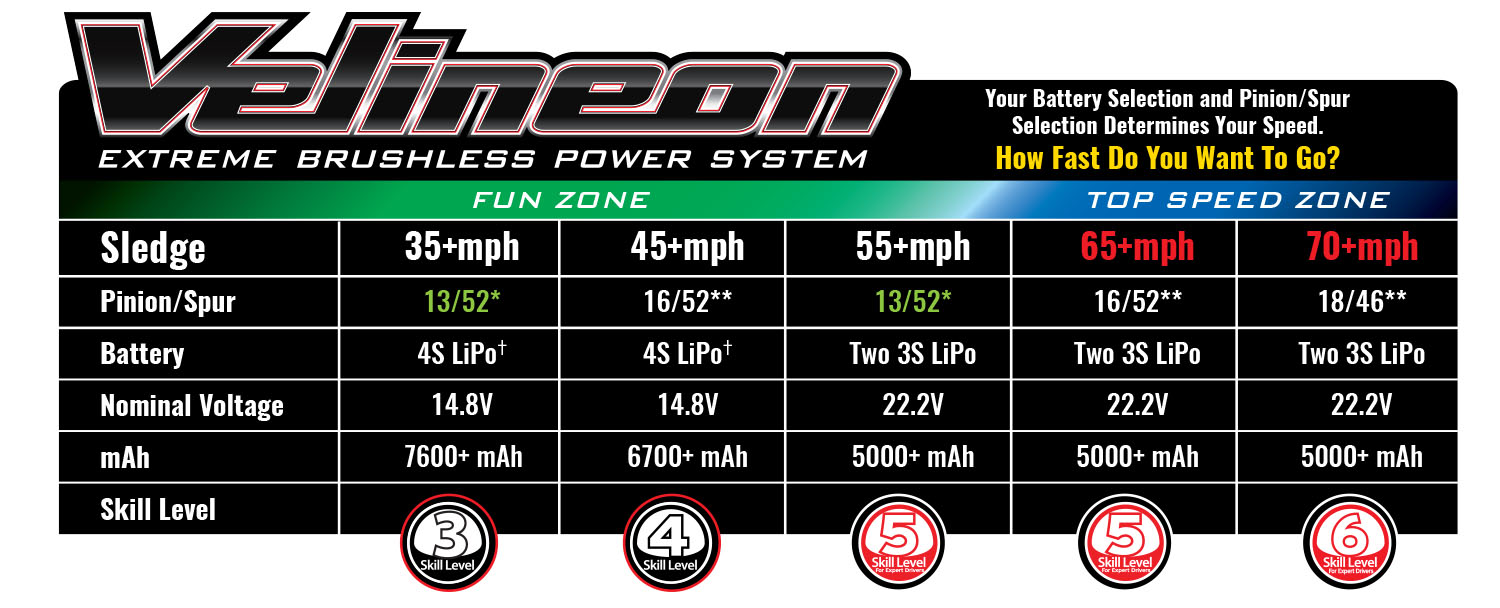 Specifications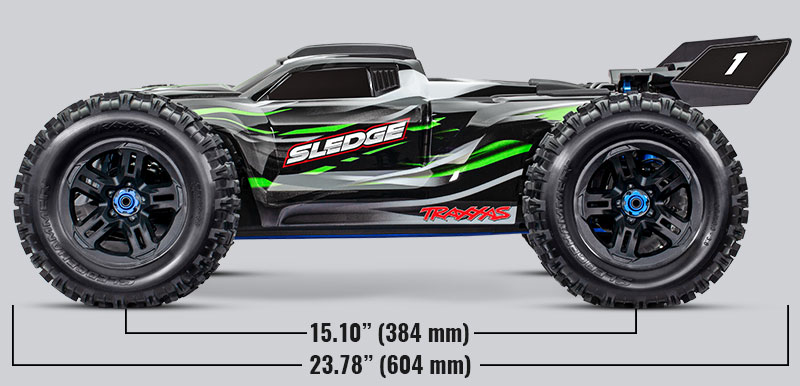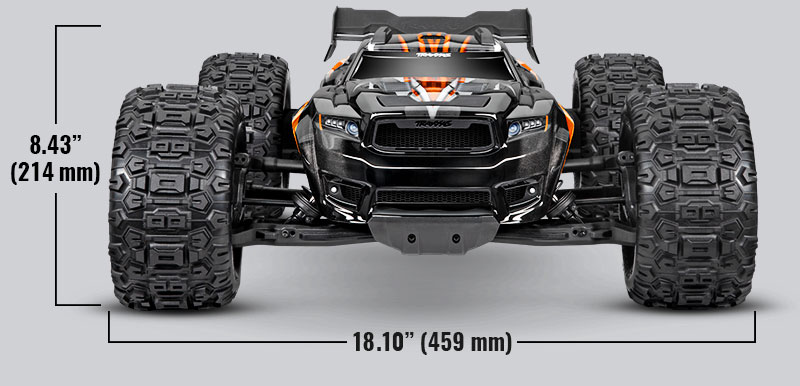 Length (including wing):     23.78 inches (604mm)
Front Track:     18.10 inches (459mm)
Rear Track:     18.10 inches (459mm)
Ground Clearance:     1.95 inches (50mm)
Weight (no battery):     12.74 pounds (5.77kgs)
Height (overall):     8.43 inches (214mm)
Wheelbase:     15.10 inches (384mm)
Shock Length (front):     5.12 inches (128mm)
Shock Length (rear):     5.67 inches (144mm)
Tire Diameter:     6.7 x 3.3 inches (170mm x 84mm)
Wheel Diameter:     3.8 inches (97mm)
Speed Control:     Velineon® VXL-6s (#3485)
Motor (electric):     Velineon® 2000kV Brushless
Overall Drive Ratio:     17.2 (13/52 motor pinion and spur gear)
Differential Type:     Sealed, hardened steel bevel, limited slipGear Pitch:     Module 1.0
Chassis Structure/Material:     3.2mm aluminum plate
Brake Type:     Electronic
Drive System:     Shaft-driven 4WD
Steering:     Double-shear bellcrank w/metal servo arm
Wheels & Tires:     3.8" wheels, pre-glued Sledgehammer® Tires & foam inserts; 6.7x3.8
Radio System:     2-Channel, TQi™ 2.4GHz Transmitter with TSM® receiver
Servo:     2275 Waterproof, metal-gear (347oz-in torque)
Top Speed:     70+ MPH with two 3S LiPo batteries and optional gearing (sold separately)
Skill Level:     4
Battery Tray:     Narrow configuration (L/W/H): 181mm x 50mm x 29/37/45mm*
Wide configuration (L/W/H): 160mm x 57mm x 29/37/45mm*
Required Batteries:     4 "AA" (transmitter), Vehicle (see battery finder)
Data sheet
Manufacturer :

Traxxas

Level of difficulty (1 to 3) :

3

Type de Kit :

RTR Basic

Scale :

1/8

Drive :

Electric Brushless
Sledge 1/8 4WD Monster truck VXL-6S TQI (no battery/charger) - Orange
799,95 €
MCM undertakes
Deliver within 24/48h
To send your order within 24h (on working days) (according to the limit of the available stock) & to deliver within 24/48h.
MCM Crew
A team of specialists is at your disposal in your language (Fr, Du & En) from Tuesday till Saturday at + 32 2 376 24 05 (No. non-premium rate) from 10:00 to 18:30 or by email.
A few figures
A store of 400m² located south of Brussels open from tuesday till friday from 12.30 till 18.30 & saturday from 10.00 till 18.30.
25 years of experience.
+ 110 000 products ref.
+ 35 500 products in stock.
+ 240 distributed brands.
MCM Group, the R/C specialist since 1996
MCM Racing, MCM Skyshop, MCM Slot, MCM Marine