List of products by manufacturer Killer Body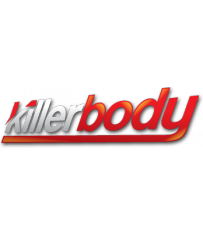 Killer Body RC is a leading manufacturer of highly detailed body shells for RC Models.

You just can love this body shells and where ever you will drive this body people will have a look at it. Doesn't matter if on a race track, when drifting in the parking lot or simply put on a shelf. But that's not all, next to the great details on the bodies Killerbody release many accessories with function. Like different LED light sets, wipers with function, rear view mirrors with a real mirror or tensioning belts with real mechanics.
MCM undertakes
Deliver within 24/48h
To send your order within 24h (on working days) (according to the limit of the available stock) & to deliver within 24/48h.
MCM Crew
A team of specialists is at your disposal in your language (Fr, Du & En) from Tuesday till Saturday at + 32 2 376 24 05 (No. non-premium rate) from 10:00 to 18:30 or by email.
A few figures
A store of 400m² located south of Brussels open from tuesday till friday from 12.30 till 18.30 & saturday from 10.00 till 18.30.
25 years of experience.
+ 110 000 products ref.
+ 35 500 products in stock.
+ 240 distributed brands.
MCM Group, the R/C specialist since 1996
MCM Racing, MCM Skyshop, MCM Slot, MCM Marine