Bezoek van de iModel vertegenwoordiger bij MCM !
Publié le : 2018-10-11 10:30:41
Catégories : Articles
Bezoek van iModel bij MCM Racing !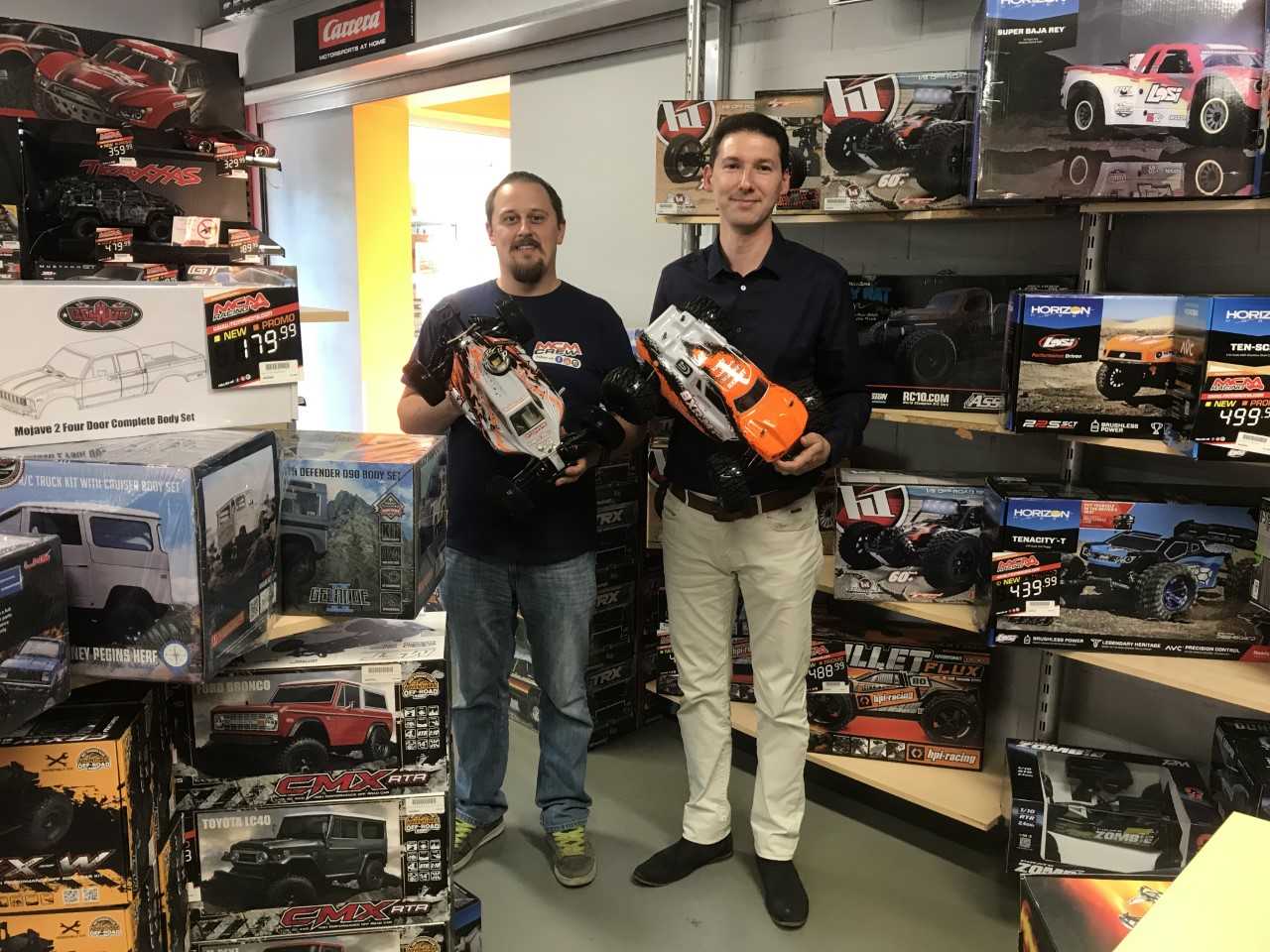 Ons verleden met iModel
iModel is één van onze nieuwere leveranciers voor RC wagen materiaal. Deze Franse leverancier verdeeld onder meer de merken HobbyTech, Funtek, Carisma en Konect, 4 merken die ondertussen al een vaste waarde zijn in onze winkel. HobbyTech, Funtek, Carisma en Konect zijn bovendien 4 merken die kwalitatieve producten aanbieden in meer dan redelijke prijsklasses. Ontdek hieronder welke nieuwe producten de vertegenwoordiger ons heeft getoond gedurende zijn bezoek bij MCM Racing.
HobbyTech NXT Spirit GP
Binnenkort ontvangen we voor de eerste keer de "high-end" versie van de NXT Spirit van HobbyTech. Deze versie, voorzien van een Alpha 21 nitromotor met pullstart, zal binnenkort beschikbaar zijn bij MCM. Hier zijn de karakteristieken: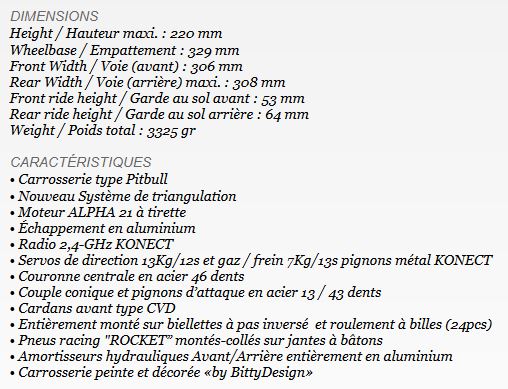 HobbyTech BXR MT
De BXR MT is een gloednieuw model van HobbyTech. In de video die je hierboven hebt bekeken, kan je zien dat dit nieuwe model in het HobbyTech gamma vrijwel elk terrein aankan, zonder snelheid of stuurbaarheid te verliezen. Voor dit model willen we u de karakteristieken anders voorstellen dan via een tabel of opsomming, maar via een filmpje dat rechtstreeks afkomstig is van het YouTube kanaal van de fabrikant, RCHOBBYTECH.
Konect Elektronica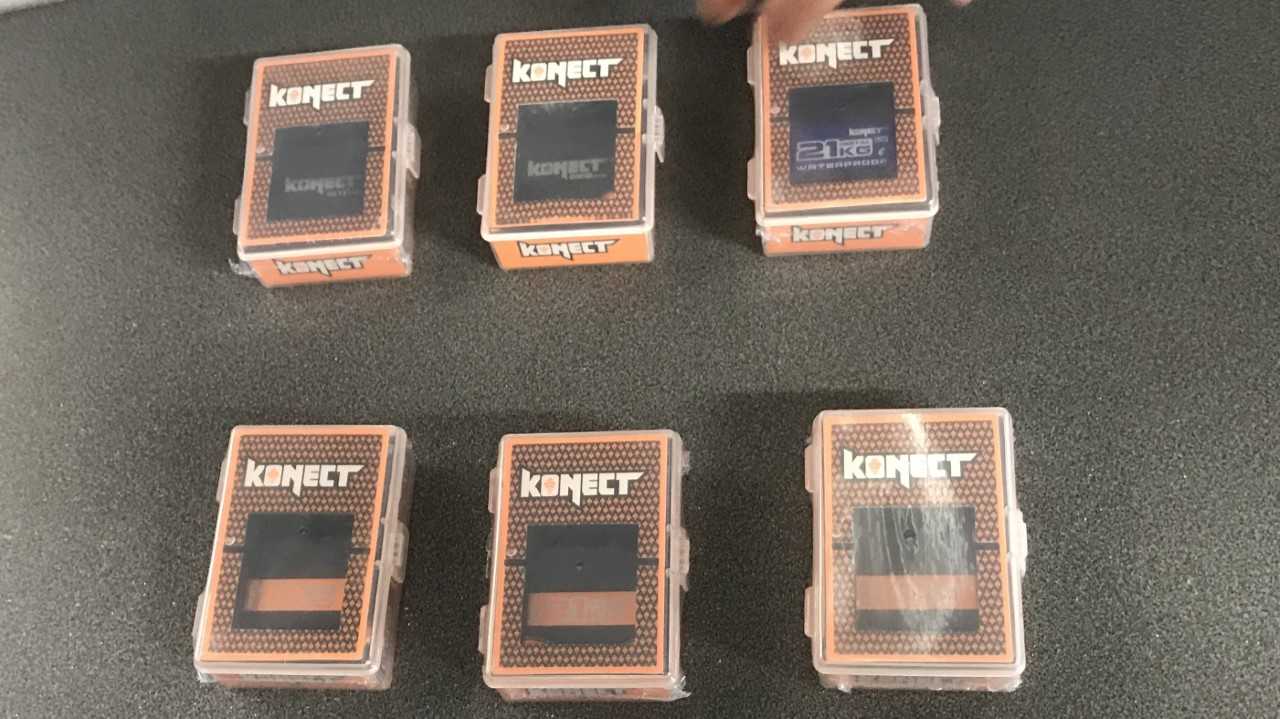 Uiteraard zijn we al bekend met sommige Konect producten, zoals de KT2S zender, de Konect brushless motoren en de Konect brushless ESC's. Nu heeft Konect besloten om een geheel nieuw gamma van stuurservo's te ontwikkelen en op de markt te brengen. Hieronder zie je alle servo's die David van iModel ons heeft voorgesteld in de winkel, met daarnaast een handig schema met de specifieke eigenschappen.
Basic gamma
Konect 0612LVPL - 6KG - 0.12 sec.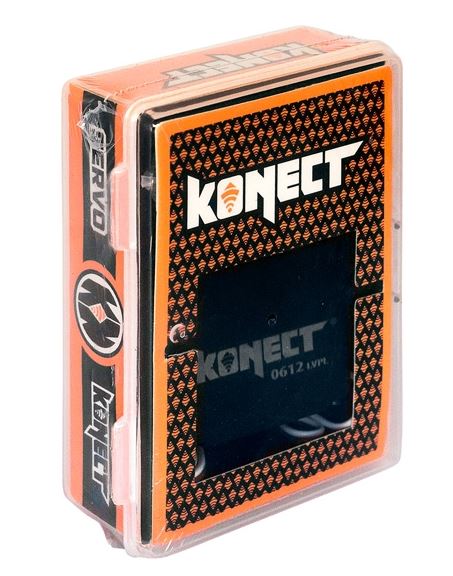 Konect 0913LVMG - 9KG - 0.13 sec.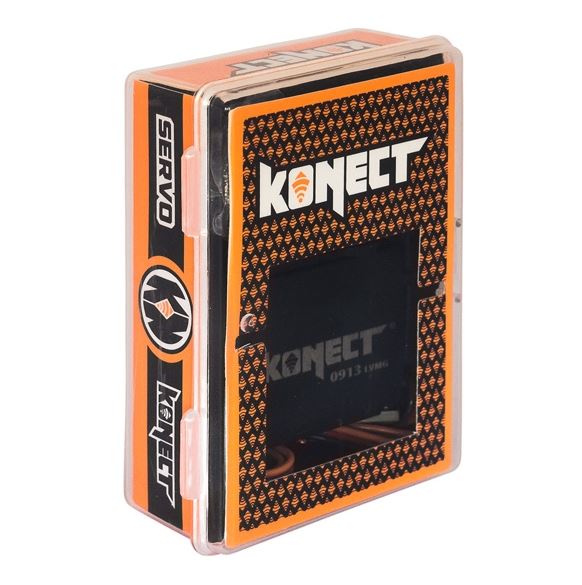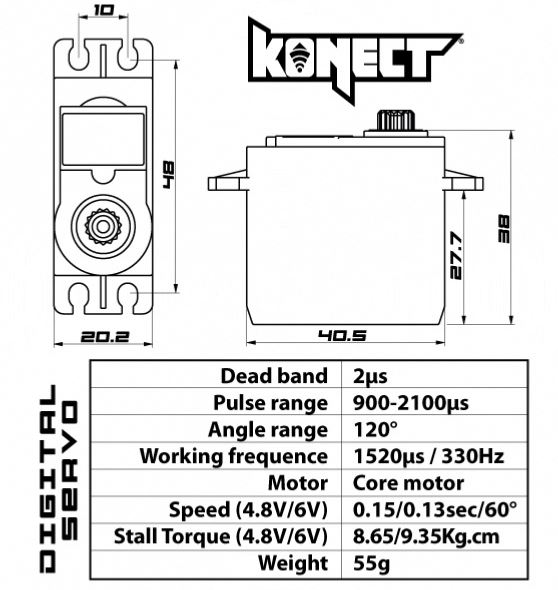 Konect 21KG LV - Waterproof - 0.16 sec.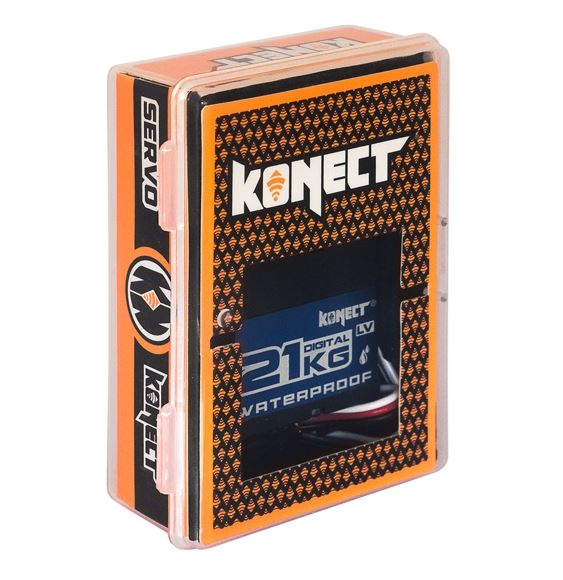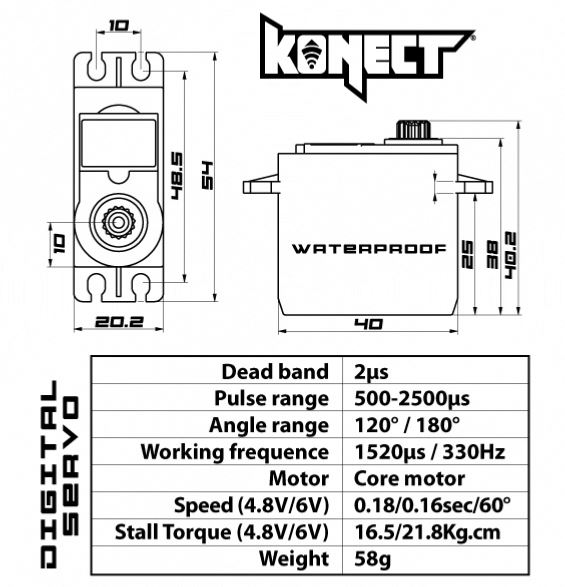 Competitie gamma
Konect 10KG LV - Racing Series - 0.08 sec.
Tabel met data momenteel niet beschikbaar
Konect 21KG LV - Racing Series - 0.13 sec.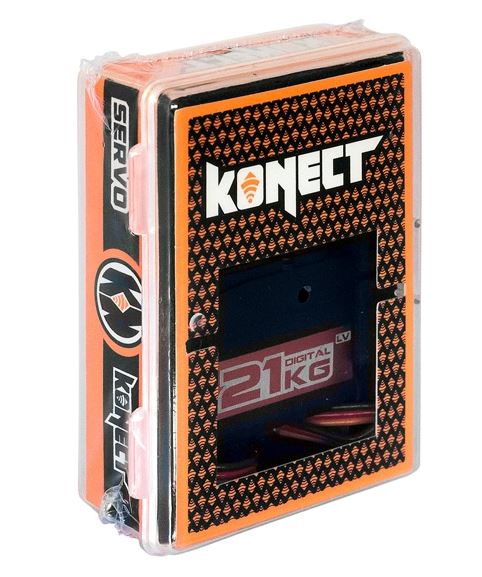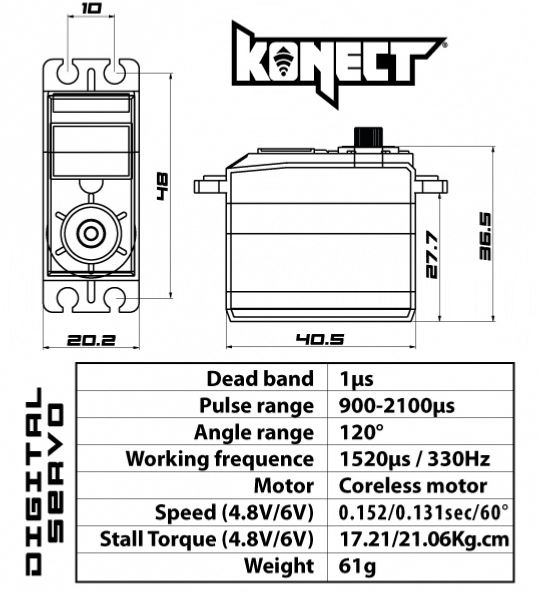 Konect 12KG HV - Racing Series - CNC Alu Case - 0.07 sec.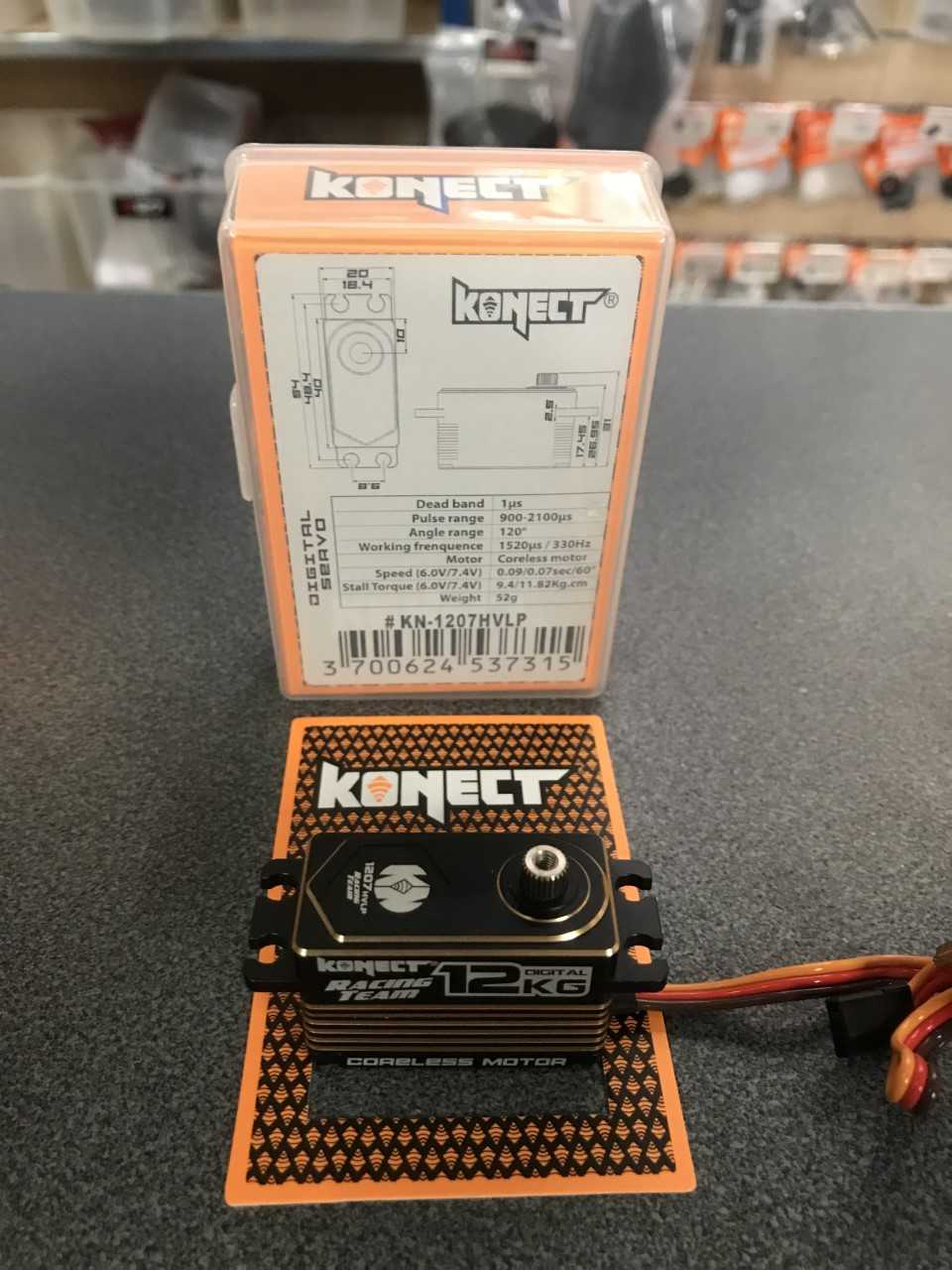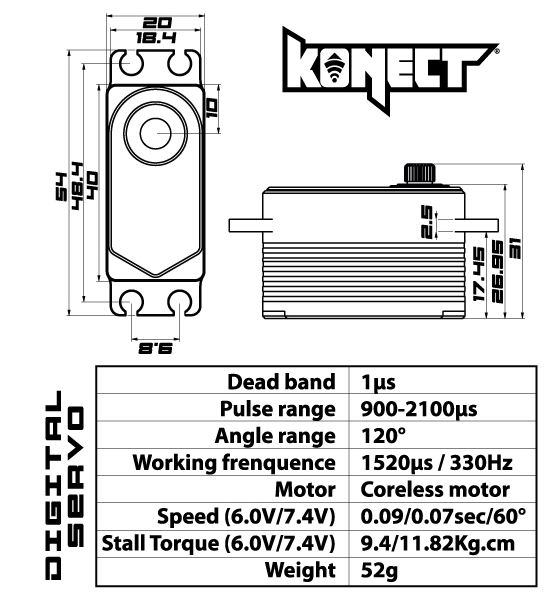 Slotwoord
Alle producten die hierboven zijn beschreven zullen binnenkort beschikbaar zijn bij MCM. Ook zijn er nog 2 servo's van het Konect gamma die hier nog niet voorgesteld zijn maar die binnenkort ook bij het gamma zullen horen dat MCM zal aanbieden. Wij willen graag David bedanken voor zijn duidelijke uitleg en we willen u uiteraard ook graag bedanken voor het lezen van dit artikel.
----------------------------------------
Partager ce contenu
MCM undertakes
Deliver within 24/48h
To send your order within 24h (on working days) (according to the limit of the available stock) & to deliver within 24/48h.
MCM Crew
A team of specialists is at your disposal in your language (Fr, Du & En) from Tuesday till Saturday at + 32 2 376 24 05 (No. non-premium rate) from 10:00 to 18:30 or by email.
A few figures
A store of 400m² located south of Brussels.
23 years of experience.
+ 110 000 products ref.
+ 35 500 products in stock.
+ 240 distributed brands.
Agenda
MCM Group, the R/C specialist since 1996
MCM Racing, MCM Skyshop, MCM Slot, MCM Marine