RC4WD Bully II MOA RTR Competition Crawler
Meer informatie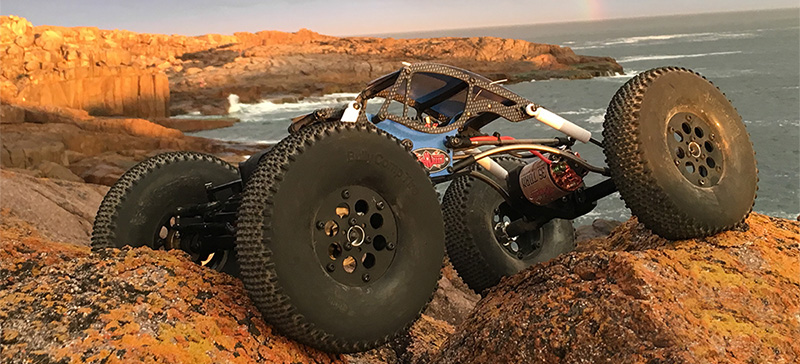 The Bully 2.2 MOA Competition Crawler is a full out of the box, ready to compete Crawler Kit. The Bully 2.2 offers unmatched features that include carbon fiber chassis, Bully 2.2 Competition CNC machined axles, aluminum shocks, titanium links, carbon fiber and delrin Rocker 2.2" Beadlock Wheels and Bully Advanced XS22 Compound Competition Tires.

This unit is a prebuilt, ready to add batteries, purpose built crawler. Built with the intention to meet the U.S.R.C.C.A rules and destroy the competition. Bully axles offer ultimate strength and durability, full ball bearings, steel internal heavy duty gears, XVD's, clockable C's, sleek gearbox and tons of adjustability to meet your needs.

The MOA allows for ultimate control with its dual motor setup. This will reduce your center of gravity and increase the run time. Paired with a Rocker Dig II (Z-E0028) to allow for independent control of the motors giving you optimum power and other useful functions on the rocks.

Not all RC Crawler manufacturers are created equally, RC4WD sets itself apart from the competitors by offering amazing quality and details. Adding to our portfolio is this crafted crawler that will without a doubt rock your world with its out of the box features! No other crawler or crawler company can compare. The Bully 2.2 MOA Competition Crawler is a game changer!
Electronics
Featuring a massive torque of 153oz@6V and a full metal geared drivetrain, the RC4WD Twister Metal Gear Digital Servo has enough power and perfect performance when you need it for difficult turning.

The MOA features the popular RC4WD Outcry II Waterproof ESC Brushed Speed Controller with built-in drag brake and a separate 6V 5amp Turbo BEC to provide reliable and constant power any time you need it.

MOA Competition Crawler includes a high-quality XR4 revolutionary advanced radio system. It offers a 3rd and 4th channel. The 3-position switch is made for DIG switch and other customizable functions.

This small unit can be placed in almost any competition crawler and allows full control of F&R dig on any MOA crawler with ease. The Rocker Dig makes dig as easy as plug and play.

The MOA is powered by the Boost Rebuildable 35T Crawler Motor to supply you with loads of power, low end torque and high end speed to help propel the MOA anywhere.
Belangrijke kenmerken
CNC Machined Aluminum Axles
MOA (Motor on Axle Design)
Steel Internal Heavy Duty Gears
Bully 2.2" Competition Tires (Advanced X2SS Compound)
Carbon Fiber and Delrin Wheels
Clockable C's
Aluminum Shocks
Titanium Links
Carbon Fiber and Delrin Chassis
High Clearance Chassis Design
Carbon Fiber Battery Plate
Easy to Paint Lexan Body Panels
Endless Customizing for Unique End User
Specificaties
Bully 2 Competition Crawler Axles
Ratio: 40.7 : 1
Pinion Gear: 0.8 Mod 14T
Hex Width: 219.5mm
Hardened Steel Gears
Case Material: Billet Aluminum

Bully 2 Suspension
4 Links Front and Rear Suspension

Shock Absorbers
Internal Spring 90mm Shocks - Can Be Oil Filled

Wheels
Type: 2.2" Lightweight Competition Beadlock Wheels
Hub: Hex Type
Width: 25.3mm
Back Spacing: 15mm

Bully 2 Dimensions
Wheelbase: 317mm (12.5'')
Width: 254mm (10'')
Height: 182mm (7.2'')
Ground Clearance: 92mm (3.6'')
Final Drive Ratio: 40.7 : 1
Weight: 4.38lbs / 1.99Kg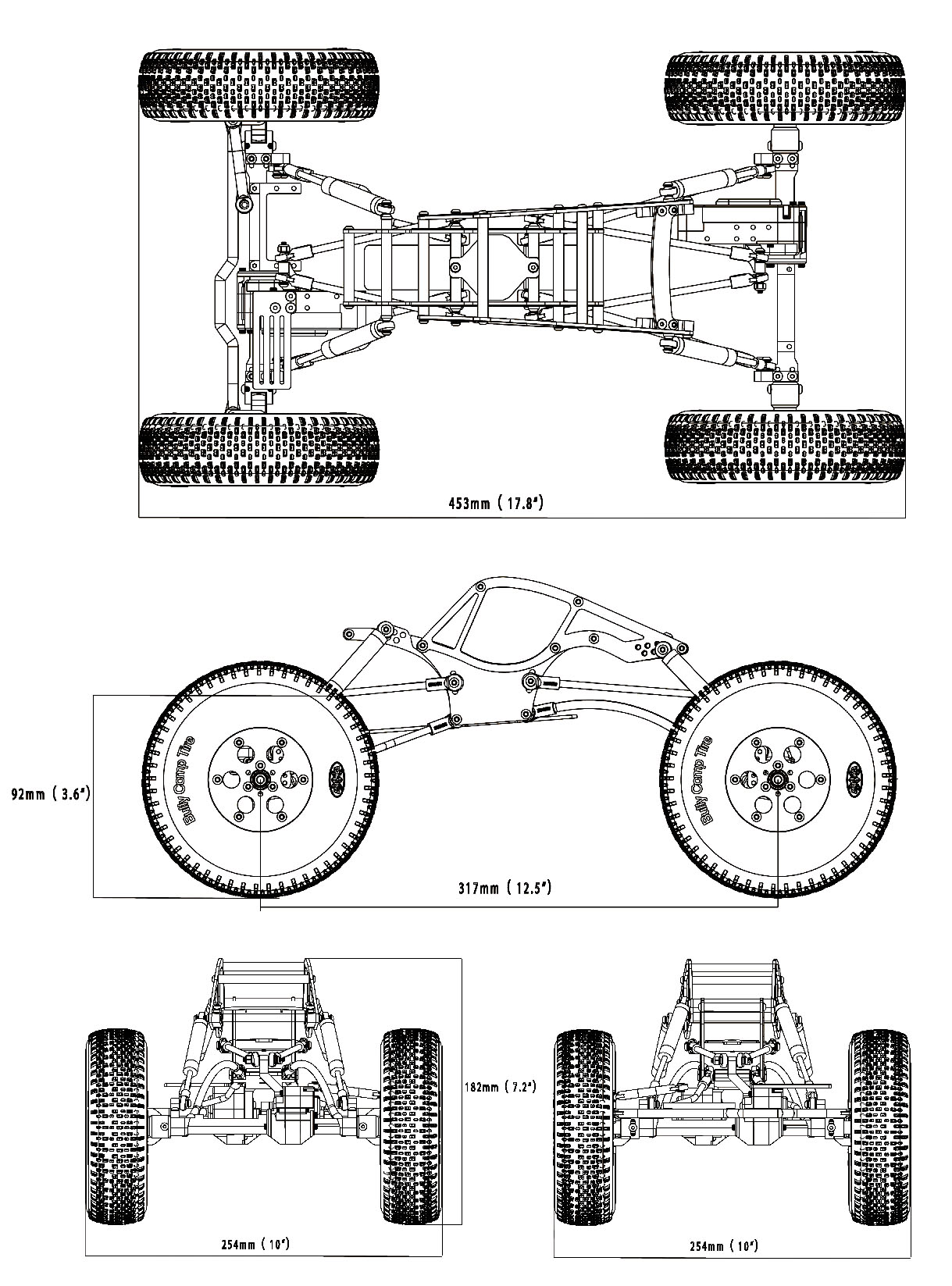 Productgegevens
Fabrikant :

RC4WD

Moeilijkheidsgraad (1 tot 3) :

3

Schaal :

1/10

Type :

Ready to Run

Aandrijving :

electrisch
Samenstelling van de kit
RC4WD Bully II MOA RTR Competition Crawler
816,49 €
Bekeken producten
MCM verbindt zich ertoe
Levering in 24/48u
Uw bestelling binnen de 24u te verzenden (op werkdagen) (en volgens de limiet van de beschikbare voorraad) & te leveren in 24/48u.
MCM Crew
Een team van specialisten helpen u in uw taal (Fr, Nl & En) van dinsdag tot zaterdag op het nr. + 32 2 376 24 05 (nr. zonder meerkost) van 10u tot 18u30 of per email.
Enkele cijfers
Een winkel van 400m² gevestigd ten zuiden van Brussel.
23 jaar ervaring
+ 110 000 productreferenties.
+ 35 500 producten in voorraad.
+ 240 verdeelde merken.
MCM Group, de R/C specialist sinds 1996
MCM Racing, MCM Skyshop, MCM Slot, MCM Marine