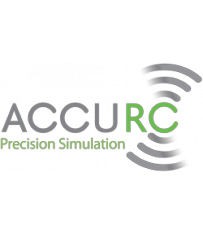 MCM Distribution
Accu RC
There are  8  products.
AccuRC isn't just a simulator - it's a complete modelling experience! 

Designed to give you the pleasure of owning, configuring and flying real models, every aircraft is accurately detailed and can be configured to meet your own requirements.  Examine your aircraft in the 'Workbench' - a unique feature where you can see the control system working, tune your models, swap out components, change colour schemes and change the settings of electronic devices such as gyros and flybarless controllers.  And you're not limited to one set-up per model - you can have several copies, each one set up differently. AccuRC lets you enjoy a fantastic new level of realism using Nvidia PhysX Technology alongside our custom written aerodynamics engine - it's like the real thing!
Filters
MCM undertakes
Deliver within 24/48h
To send your order within 24h (on working days) (according to the limit of the available stock) & to deliver within 24/48h.
MCM Crew
A team of specialists is at your disposal in your language (Fr, Du & En) from Tuesday till Saturday at + 32 2 376 24 05 (No. non-premium rate) from 10:00 to 18:30 or by email.
A few figures
A store of 400m² located south of Brussels open from tuesday till friday from 12.30 till 18.30 & saturday from 10.00 till 18.30.
25 years of experience.
+ 110 000 products ref.
+ 35 500 products in stock.
+ 240 distributed brands.
MCM Group, the R/C specialist since 1996
MCM Racing, MCM Skyshop, MCM Slot, MCM Marine