Meer informatie
The No Compromise, High-Performance Heli
The Blade® InFusion 180 is a new design from the Blade team engineered for next-level durability and performance. Featuring an oversized direct-drive power system, no gears are driving the main rotor, allowing for instant power and lower parts count. For those looking for high performance in a small size, the InFusion 180 packs a punch perfect for thrilling backyard aerobatics. The InFusion 180 is easy to see while tearing up the sky with a one-piece canopy, bright white tail fin, and main landing gear. Featuring the latest in Spektrum™ Technology, it is equipped with the micro AR6251MHX Flight Controller that is expertly tuned out of the box yet remains adjustable for pilots to fine-tune the aircraft to their flying style. Also, a Spektrum Smart Avian™ ESC offers precise head speed control for a high-performance flight that doesn't lag. Additionally, an innovative fusion of carbon fiber, ABS plastic, and aluminum components delivers outstanding rigidity and durability. With BNF® Basic convenience, all you have to do is add a 3S 600mAh battery, bind your 6+ channel Spektrum DSMX® transmitter, and take it to the skies.
SAFE® Technology
The Blade InFusion 180 helicopter features exclusive SAFE® (Sensor Assisted Flight Envelope®) technology, a revolutionary electronic flight envelope protection system that makes it easy for anyone to fly helicopters with confidence by providing flight mode versatility and Panic Recovery mode that automatically returns the heli to a level attitude.
Spektrum™ Avian™ Smart Lite 20-amp Dual ESC included
The Spektrum™ Avian™ Smart Lite 20-amp Dual ESC transmits flight pack voltage and ESC data straight to your Spektrum transmitter. An Avian electronic speed control provides a one-wire solution for obtaining telemetry data such as current, voltage, cell balance, temperature, and RPM. The 32-bit M4 processor produces higher resolution signal input and more accurate motor output for a locked-in and active throttle response.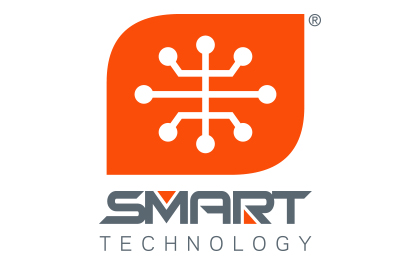 Spektrum™ AR6251MHX Flybarless Controller and Receiver
The heli features the new ground-breaking Spektrum™ AR6251HX flybarless system. This new flybarless controller features advanced adaptive flight control algorithms, forward programming, and 6-axis M.E.M.S. inertial sensor, that provides consistent low-latency operation.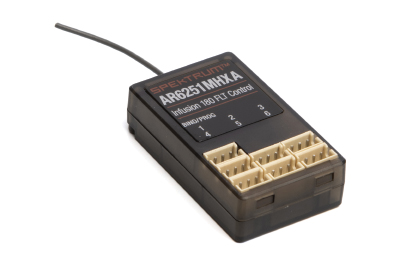 Direct Drive Power System
The InFusion 180 features a direct drive main motor power system allowing for instant power with fewer parts and maintenance when compared to a gear-driven main rotor. The motor shaft itself is made of hardened steel and is nearly indestructible.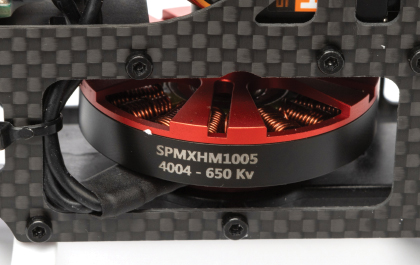 High-end Metal Gear Servos
The InFusion 180 features best-in-class micro servos providing super-fast speed and extremely accurate position holding. Each features a fully metal gear drive train for increased durability and precision.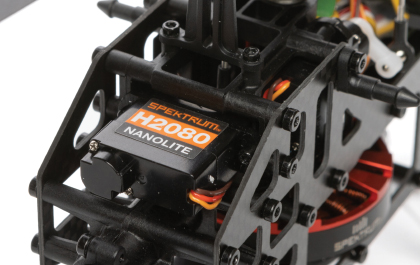 Optimized Design for low weight and high durability
The hybrid mainframe takes rigidity to another level for a rock-solid flight experience. The carbon fiber main rotor blades feature an improved aerodynamic design with increases in efficiency and power. An oversized tail boom eliminates the need for boom supports and is crowned by an ABS plastic tail case improving vibration damping and performance.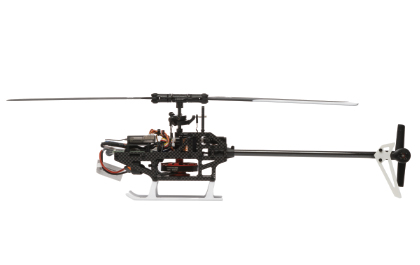 Belangrijke kenmerken
SAFE® Technology: Self-leveling modes make learning to fly a collective pitch helicopter easier
Progressive Flight Modes: This allows you to grow with this heli and build your collective pitch skills
Panic Recovery: Recover the heli to a level attitude with the flip of a switch
Smart Technology built-in - Provides valuable telemetry feedback to Smart capable Spektrum transmitters
Durable: An innovative fusion of carbon fiber, ABS plastic, and aluminum components delivers outstanding rigidity and durability
Metal Gear Digital Swashplate Servos: Durable, high-speed responsive servos
Direct Drive Power System: Brushless motor delivers instant power in a simplistic design
High Visibility: Vivid canopy and bright main blades and tail make it easy to maintain orientation
Specificaties
| | |
| --- | --- |
| Charger | Sold Separately |
| Receiver | Included |
| Tail Motor Type | Brushless Outrunner |
| Tail Rotor Diameter | 2.95" (75 mm) |
| Technology | SAFE |
| Main Motor Type | Brushless |
| Main Rotor Head Type | Collective Pitch Flybarless |
| Product Width | 2.55" (65 mm) |
| Approximate Assembly Time | Less Than One Hour |
| Tail Drive | Direct Drive |
| Battery | Sold Separately |
| Main Frame Material | Carbon Fiber |
| Motor Size | 4004 - 65KV |
| Product Length | 15.51" (394 mm) |
| Channels | 6 |
| Main Rotor Blade Length | 7.08" (180 mm) |
| Speed Control | Included |
| Power Type | Electric |
| Servos | Included |
| Skill Level | Level 2 |
| Swashplate Type | 120 Degree CCPM |
| Canopy/Body Material | Plastic |
| Product Weight | 280g |
| Product Height | 4.64" (118 mm) |
| Tail Blade Material | Plastic |
| Main Blade Material | Plastic |
| Completion Level | Bind-N-Fly |
| Main Rotor Diameter | 15.74" (400 mm) |
Productgegevens
Fabrikant :

Blade

Moeilijkheidsgraad (1 tot 3) :

2

Type de Kit :

BNF

Type :

Bind 'n Fly

Aandrijving :

Electrisch Brushless
Wat nodig is om te vervolledigen
(1) 6+ Channel DSMX®/DSM2® Transmitter
(1) 450 – 850mAh 3S 11.1v 30C+ LiPo Battery with IC2 Connector
(1) Suitable LiPo Charger
Samenstelling van de kit
(1) Fully Assembled Blade InFusion 180 Heli
(1) Instruction Manual
Infusion 180 BNF Basic
289,99 €
Bekeken producten
MCM verbindt zich ertoe
Levering in 24/48u
Uw bestelling binnen de 24u te verzenden (op werkdagen) (en volgens de limiet van de beschikbare voorraad) & te leveren in 24/48u.
MCM Crew
Een team van specialisten helpen u in uw taal (Fr, Nl & En) van dinsdag tot zaterdag op het nr. + 32 2 376 24 05 (nr. zonder meerkost) van 10u tot 18u30 of per email.
Enkele cijfers
Een winkel van 400m² gevestigd ten zuiden van Brussel open van dinsdag tot en met vrijdag van 12u30 tot 18u30, en zaterdag van 10u tot 18u30.
25 jaar ervaring
+ 110 000 productreferenties.
+ 35 500 producten in voorraad.
+ 240 verdeelde merken.
MCM Group, de R/C specialist sinds 1996
MCM Racing, MCM Skyshop, MCM Slot, MCM Marine