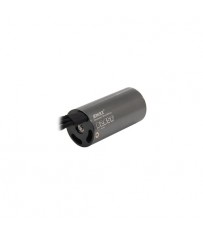 Motors
Brushless airplane motor
There are  166  products.
The electric brushless engines working on 3 phases, delivered by a specific ESC. They don't have brushes thus no contacts, which makes them almost impossible to wear damage. They can include an internal rotor wich is called "inrunner" or an "outunner", in this case it contains a lower regime and a higher clutch wich make them well adapted for screws with direct mounting. A brushless motor can be recognized by his 3 wires.
Filters
MCM undertakes
Deliver within 24/48h
To send your order within 24h (on working days) (according to the limit of the available stock) & to deliver within 24/48h.
MCM Crew
A team of specialists is at your disposal in your language (Fr, Du & En) from Tuesday till Saturday at + 32 2 376 24 05 (No. non-premium rate) from 10:00 to 18:30 or by email.
A few figures
A store of 400m² located south of Brussels open from tuesday till friday from 12.30 till 18.30 & saturday from 10.00 till 18.30.
25 years of experience.
+ 110 000 products ref.
+ 35 500 products in stock.
+ 240 distributed brands.
MCM Group, the R/C specialist since 1996
MCM Racing, MCM Skyshop, MCM Slot, MCM Marine