More info
The Spektrum™ NX10 10-channel DSMX® transmitter gives intermediate to advanced pilots a new opportunity to explore the advantages of truly innovative radio control. This radio includes an incredible array of exclusive technologies and advanced connectivity features that are found in no other 10-channel transmitters.
Out of the box, the NX10 is compatible with Smart Technology. It's ready to support your Spektrum™ Smart batteries and Smart Avian™ ESCs, so you can receive important telemetry data right at your fingertips in real time. Exclusive Spektrum™ Airware™ software is also included to provide the easiest, most intuitive programming available.
The NX10 radio's Wi-Fi connectivity adds more convenience. In addition to completing product registration straight from the transmitter, you'll be able to download firmware updates instantly. It's a totally modern user experience with some of the same features and capabilities found in the top-of-the-line Spektrum™ iX Series radios.
More proven Spektrum™ radio expertise can be found in the NX10 transmitter's ergonomic design. The contours, balance, and control positions combine to increase the accuracy of your inputs and provide unparalleled comfort. Hall-effect sensor gimbals offer long-lasting precision with an ultra-smooth feel that's adjustable from the front of the transmitter. An easy-to-use roller wheel interface simplifies programming, with a large 3.2" color display to make menus easy to read. Even a rechargeable 1S 6000mAh Li-Ion transmitter battery and magnetic USB Cable and Micro USB Adapter for convenient USB charging are included.
From its brilliantly designed display to the Wi-Fi connectivity plus built-in Smart Technology support and more, the NX10 gives experienced pilots access to a wide array of Spektrum™ exclusive advantages and innovations. Fly your aircraft with next-level control — choose the 10-channel NX10 transmitter.
SMART TECHNOLOGY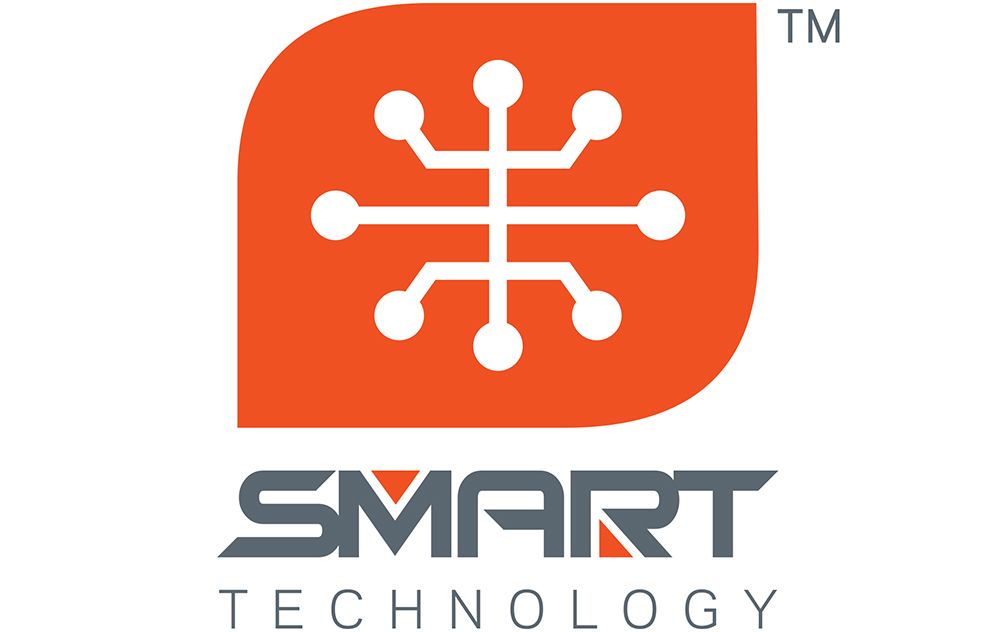 The Spektrum™ NX6 comes ready to provide the advantages of state-of-the-art connectivity right out of the box by supporting the innovative, all-in-one telemetry of Spektrum™ Smart batteries, ESCs and receivers. Smart Technology ensures that all of your model's electronics work together seamlessly for the greatest efficiency and performance. It keeps you aware of every component's status, boosts your confidence in its capabilities, and makes your entire system more responsive and simple to use.
LARGE 3.2" COLOR DISPLAY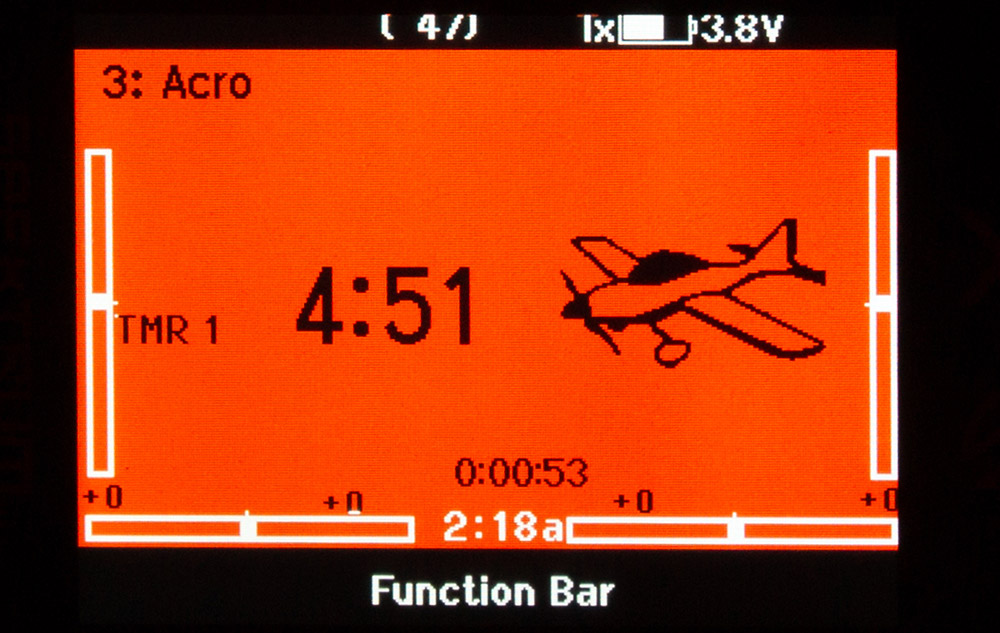 Navigating menus and viewing telemetry data is made easy by the NX8 transmitter's large, 3.2" backlit color display that delivers information in crisp, 320x240 resolution detail. The display screen also allows you to choose from multiple color palettes or create your own.
WI-FI AND USB CONNECTIVITY

When the NX10 transmitter is connected to Wi-Fi, you can complete product registration and download firmware updates instantly. A micro USB port allows you to charge the internal Li-Ion battery with the included USB-to-Micro magnetic USB cable and magnetic adapter. It can also be used to recognize accessory devices and provide a convenient link to your PC or laptop. Connect the transmitter to your computer and you can control most simulators, including the RealFlight® RC Flight Simulator.*
*Currently compatible only with RF8 and RF9.
VOICE ALERTS
With voice alerts, the NX10 lets you keep tabs on important functions without ever taking your eyes away from your aircraft. They can be programmed to call out what flight mode you've chosen or to report telemetry information on demand. If an alarm goes off, you won't have to look at the transmitter display to see what's happening — the NX10 will tell you. A headphone jack allows you to monitor voice alerts using earbuds so you don't bother other pilots
MODEL TEMPLATES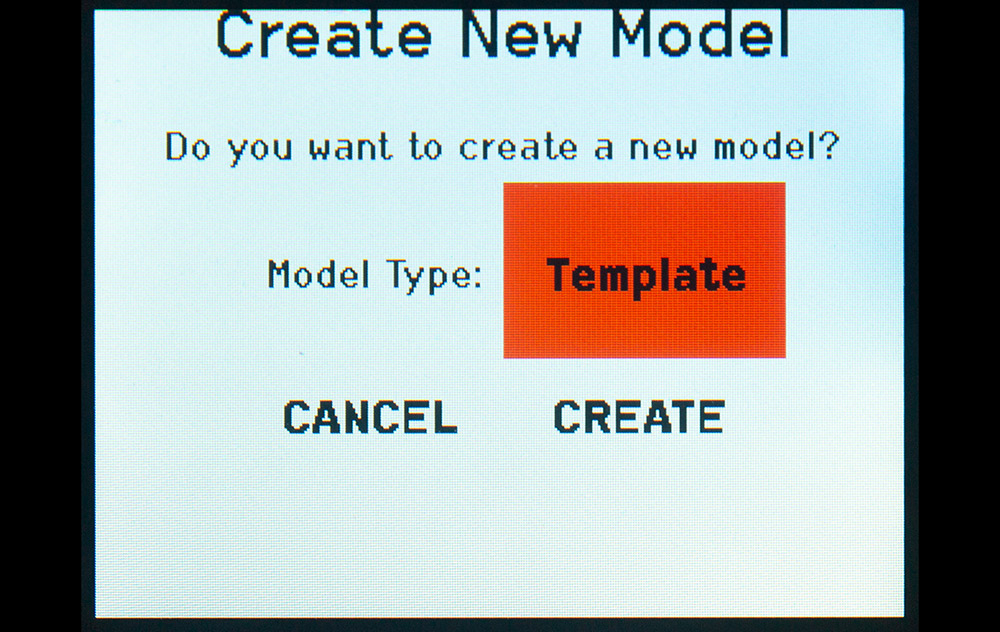 Model programming templates for BNF® aircraft that include desired switch assignments, rates, curves and other details are already saved into the NX10 transmitter. You can also simplify the process of creating set-ups for new models by selecting Template and starting from a generic model template of the appropriate model type.
ERGONOMIC DESIGN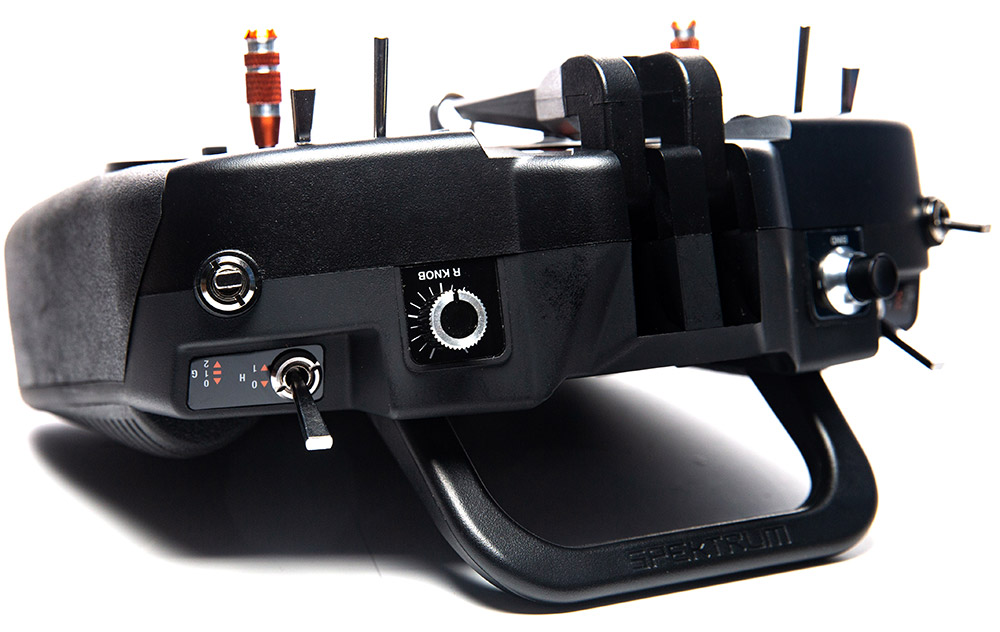 The NX10 transmitter's Hall-effect sensor gimbals offer long-lasting precision with an ultra-smooth feel that's conveniently adjustable from the front of the transmitter. Weight distribution and switch placement have been optimized for comfort and precise, fatigue-free control. Rubber grips make it easy to hold the radio securely. Its antenna folds conveniently to the front for compact storage and transport. It also helps to prevent accidental powering on by partially blocking the power button.
EASY PROGRAMMING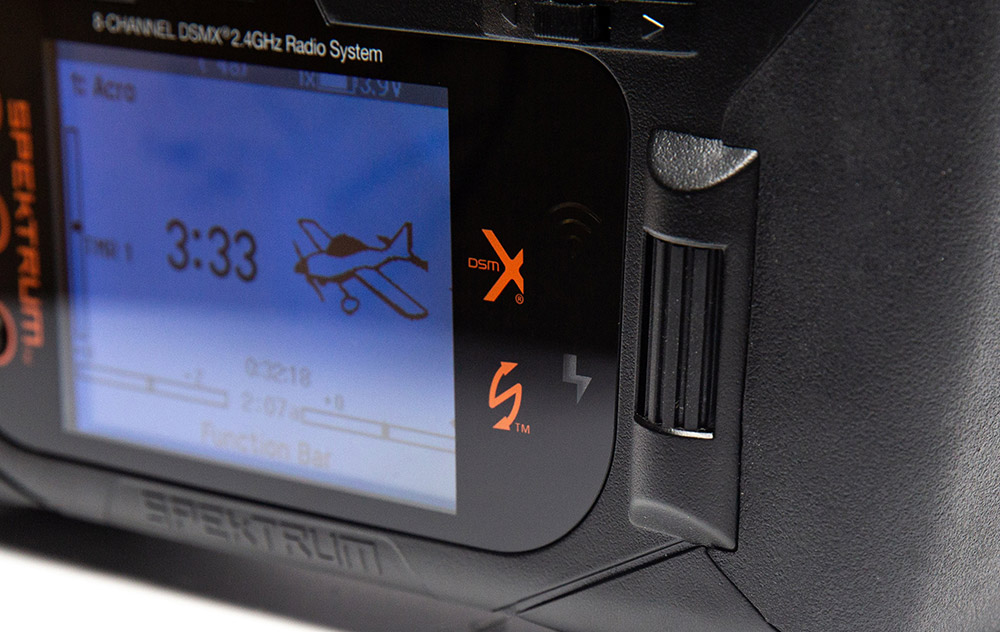 The NX10 offers 14 programmable mixes and up to 10 different flight modes. You can easily navigate program menus with the transmitter's roller-wheel scrolling interface with Clear, Back, and Function buttons. Function bar options include Telemetry Ticker Tape for following real-time telemetry data and "My List" to give you quick access to the menu items you select, organized however you wish. You'll have quick, uncluttered access to the features you use the most.
SPEKTRUM™ AIRWARE™ SOFTWARE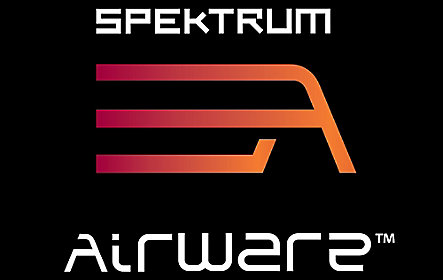 Exclusive Spektrum™ AirWare™ programming software includes all of the functions that an expert pilot could want, but you don't have to be an expert to use them. It also offers benefits not available on other systems, such as Enhanced Wing Type programming that automatically configures the necessary mixes; Active Gyro and Governor Trim to fine-tune rotor speed and gyro gain while in flight; and Electronic E-Ring to limit servo travel automatically if the sum of the cyclic and pitch values exceeds servo limits.
HIGH CAPACITY Li-ION TRANSMITTER BATTERY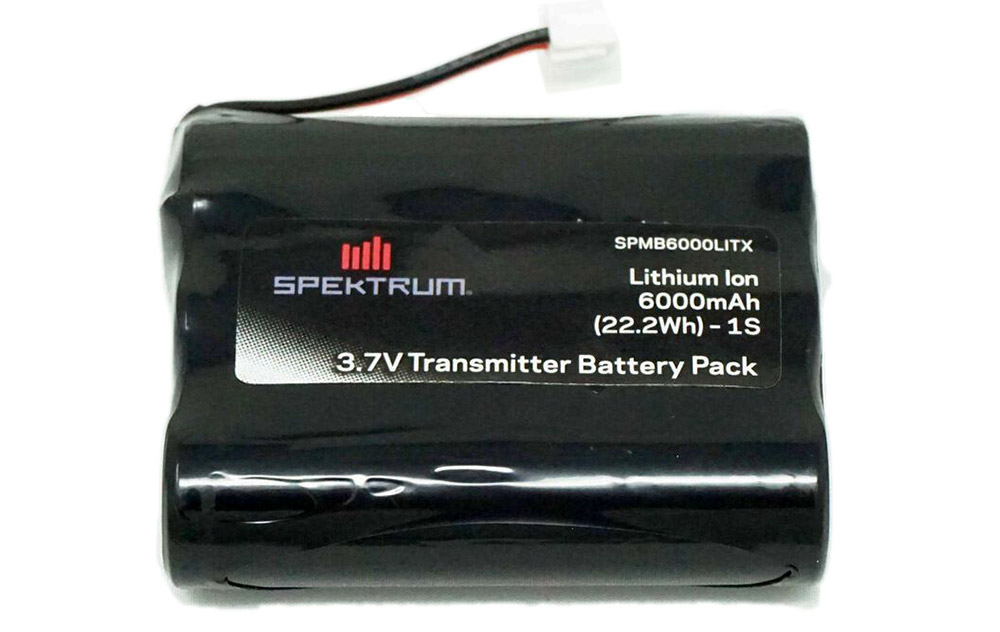 The NX10 transmitter includes a long-lasting 3.7V 6000mAh 1S Lithium Ion battery and a magnetic USB Cable and Micro USB Adapter for convenient USB charging.
DSMX® TECHNOLOGY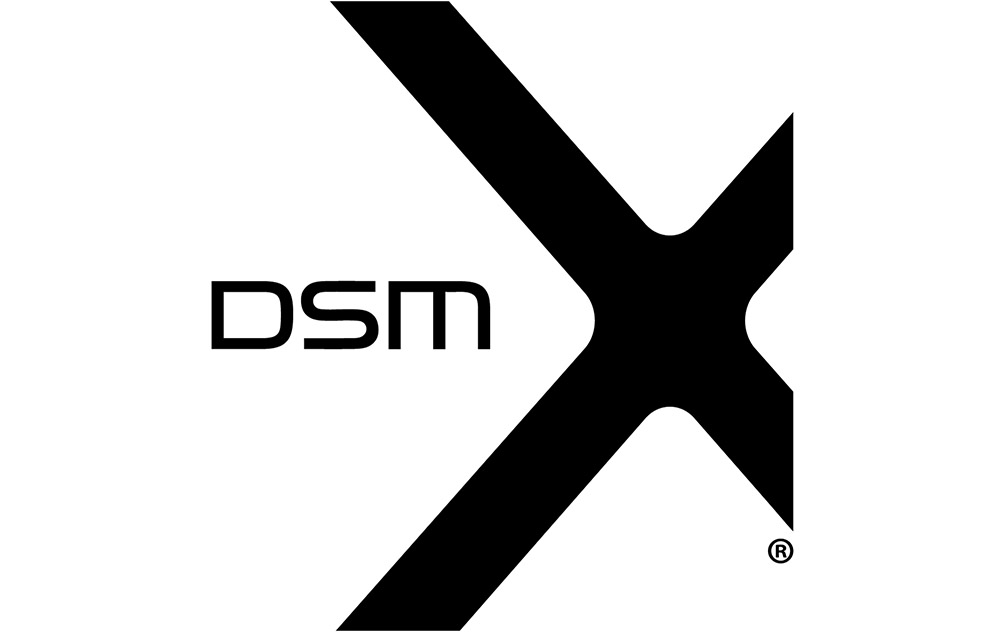 The NX10 transmitter is built around proven Spektrum™ DSMX® 2.4GHz frequency-agile technology — the most advanced spread spectrum RC technology to date. By adding the agility of unique frequency shifts to the superior interference resistance of a wideband signal, and by limiting those shifts to a smaller portion of the 2.4GHz band, DSMX® transmitters provide on-channel interference protection that's second to none.
Key features
Backlit 3.2", 320x240 display screen with multiple color palette choices and user customizable colors
Wi-Fi connectivity for easy product registration and firmware updates
Superb ergonomics including smooth Hall-effect sensor gimbals
Smart Technology compatibility out of the box
3.7V 6000mAh 1S Lithium Ion transmitter battery and a magnetic USB Cable and Micro USB Adapter for convenient USB charging
Airplane, sailplane, multi-rotor and helicopter programming
250 model memory
Model templates available for BNF® aircraft
Specifications
| | |
| --- | --- |
| Application | Airplane/Helicopter/Multi-Rotor/Sailplane |
| Band | 2.4GHz |
| Battery | Included |
| Channels | 10 |
| Charger | Included |
| Data Port | Yes |
| Failsafe | Yes |
| Flight Log Compatible | Yes |
| Frame Rate | Airplane/Helicopter/Multi-Rotor/Sailplane |
| Input Voltage | 3.7V |
| Model Memory | 250 |
| Modes | User Selectable Mode 1-4 |
| Modulation | DSMX |
| Programmable | Yes |
| Range | Full |
| Rate Positions | 3 POS |
| Receiver | Sold Separately |
| Resolution | 2048 |
| SD Card/Airware Capable | Yes |
| Technology | Smart |
| Telemetry | Yes |
| Transmitter (Tx) Battery Type | 1S3P 6000mAh LiIon |
What you need to complete
Compatible Spektrum™ receiver
Composition Kit
(1) Spektrum™ NX10 10-Channel DSMX® Transmitter
(1) 6000mAh LiIon transmitter battery with a magnetic USB Cable and Micro USB Adapter for USB charging
(1) NX10 Transmitter Neck Strap
(1) Product Manual
NX10 10 Channel Transmitter Only
584,99 €
Viewed products
MCM undertakes
Deliver within 24/48h
To send your order within 24h (on working days) (according to the limit of the available stock) & to deliver within 24/48h.
MCM Crew
A team of specialists is at your disposal in your language (Fr, Du & En) from Tuesday till Saturday at + 32 2 376 24 05 (No. non-premium rate) from 10:00 to 18:30 or by email.
A few figures
A store of 400m² located south of Brussels open from tuesday till friday from 12.30 till 18.30 & saturday from 10.00 till 18.30.
25 years of experience.
+ 110 000 products ref.
+ 35 500 products in stock.
+ 240 distributed brands.
MCM Group, the R/C specialist since 1996
MCM Racing, MCM Skyshop, MCM Slot, MCM Marine