More info


The Dogfighter was the "Spitfire spirit" seen by Multiplex, easy, efficient and so fun ! Save the nature of this model spread all over the world to thousands of copies, and put it in a brand new airframe based on a "Pylon Racing styled Mustang", add a new Roxxy motorset offering the same performance level as his helder (max speed around 165 km/h), and you get the 2018 rendition of the Multiplex racer : the FunRacer !

The MULTIPLEX FunRacer is a sporty racing aircraft with a fantastic performance as well as great looks. At the development stage our aim was to produce a straightforward model offering a huge fun factor combined with a very high level of pre-fabrication. The FunRacer is the perfect model for club racing, dogfighting and formation flying with fellow modellers. It boasts an enormously wide speed range whilst remaining safe and pleasant to fly at all times. The FunRacer is available in two RR versions: one in the characteristic Multiplex orange colour scheme, the other pure white ELAPOR. The white version can be finished in any colour you like using ELAPOR Color paints.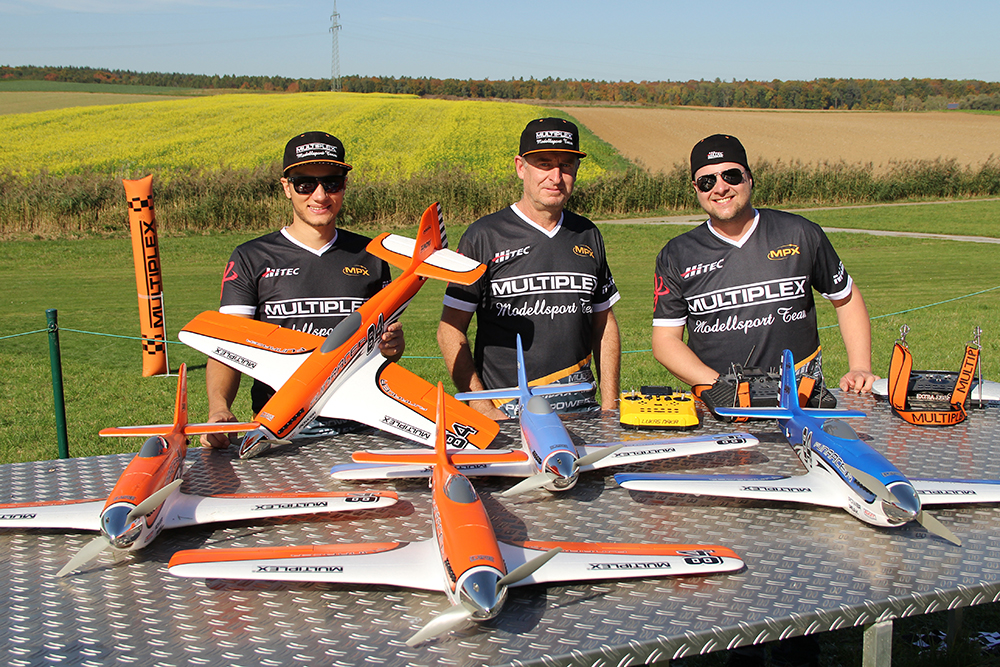 Specifications
Wingspan : 920 mm
Length : 885 mm
Flying weight : 980 g
Wing area : 19 dm²
Wing loading : 51,5 g/dm²
Channel required : 4
RC Functions : Aileron, elevator, rudder, throttle
Motor : ROXXY BL brushless outrunner C35-42-1160KV
ESC : ROXXY BL-Control 755 S-BEC
Assembly time : env. 15 min
Flight time : env. 5 min
Data sheet
Manufacturer :

Multiplex

Level of difficulty (1 to 3) :

2

Matter :

EPP / EPO Foam

Kits :

Racers

Type :

Plug 'n Play

Drive :

Electric
What you need to complete
4-CH+ radio sytem
3S 11.1V 2600 mAh 40C LiPo battery
Charger
Composition Kit
#1-00518 Multiplex FunRacer RR Orange
Almost assembled and painted and decaled model made of ELAPOR, BL ROXXY C35-42-1160kV brushless outrunner motor, Multiplex ROXXY BL-Control 755 S-BEC ESC, 10x7" propeller, 4 x MS-12016 MG Digi servos, manual.
RR FunRacer Orange Edition
209,00 €
Viewed products
MCM undertakes
Deliver within 24/48h
To send your order within 24h (on working days) (according to the limit of the available stock) & to deliver within 24/48h.
MCM Crew
A team of specialists is at your disposal in your language (Fr, Du & En) from Tuesday till Saturday at + 32 2 376 24 05 (No. non-premium rate) from 10:00 to 18:30 or by email.
A few figures
A store of 400m² located south of Brussels.
23 years of experience.
+ 110 000 products ref.
+ 35 500 products in stock.
+ 240 distributed brands.
MCM Group, the R/C specialist since 1996
MCM Racing, MCM Skyshop, MCM Slot, MCM Marine