More info
The MSW Votec 322 is a Swiss two-seat low-wing monoplane based on the Rihn DR-107 One Design and is designed for amateur construction by MSW Aviation of Wohlen.

Yes, you heard it! The brand new aerobatic model from FMS, the Votec 322 is here! The aircraft adopts a streamlined fuselage design and scaled Hamilton color scheme. Built with a hollow wing design, carbon fiber tubes, preinstalled precision ball links and rods, the Votec 322, delivers an enhanced 3D performance. The high torque 30G servos ensures large control surface throw for more aerobatic maneuver.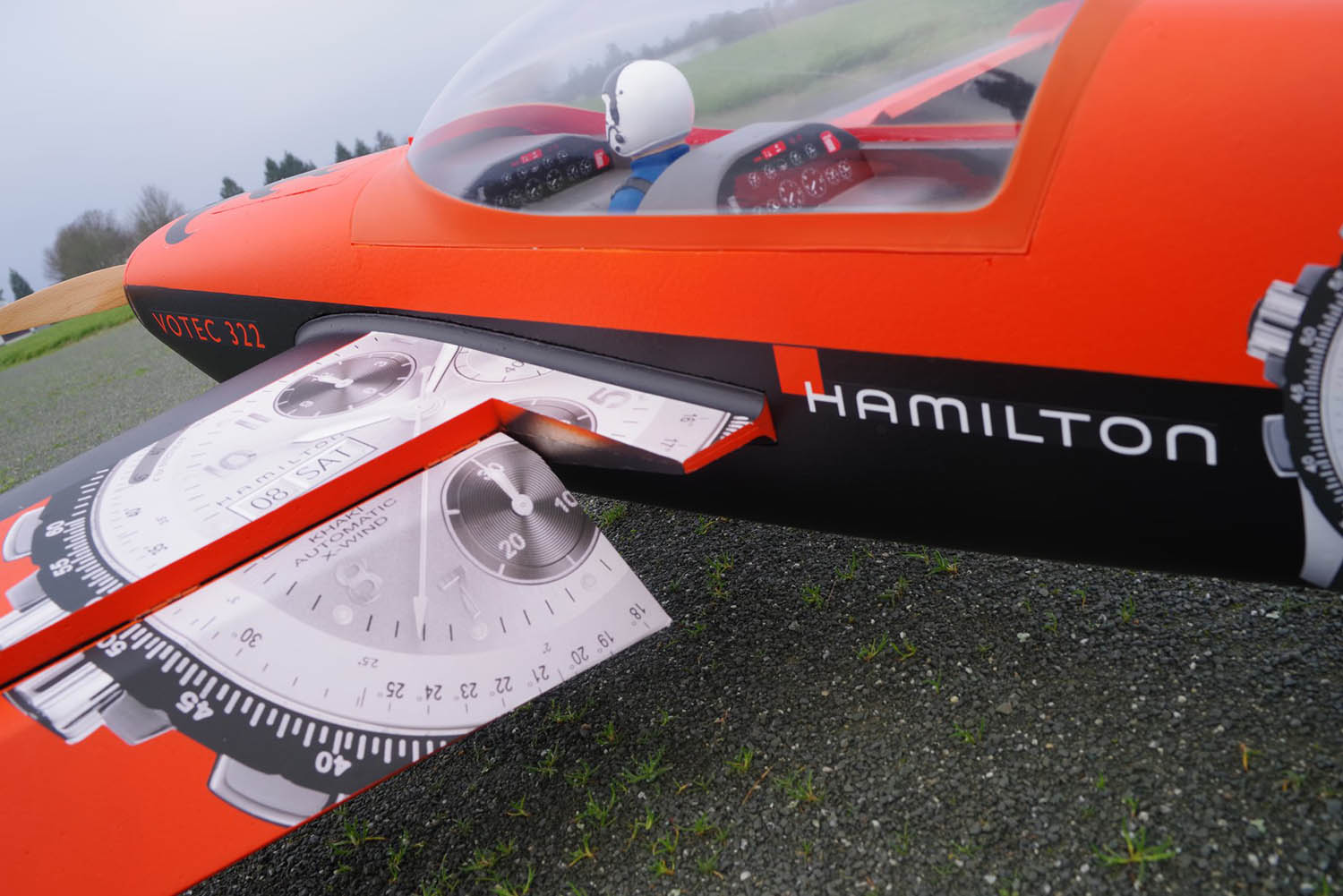 Wing tip Side Force Generators can dramatically improve yaw authority and keep the aircraft "locked-in" during aerobatic maneuvers, especially in knife-edge orientation.

The Votec 322 also features a wooden propeller, for high strength and efficiency, a first for the FMS line.
Experience an unparalleled 3D flight performance with the new Votec 322 from FMS.
Key features
Powerful 4258-KV550 motor, Predator 70A ESC, 30G servos.
High-strength, high-efficiency wooden blades propeller.
Carbon fiber tubes for strength.
Hollow-wing for weight control.
Pre-installed, newly designed ball link style control horns for more throw.
Screw-together construction.
No gluing
Specifications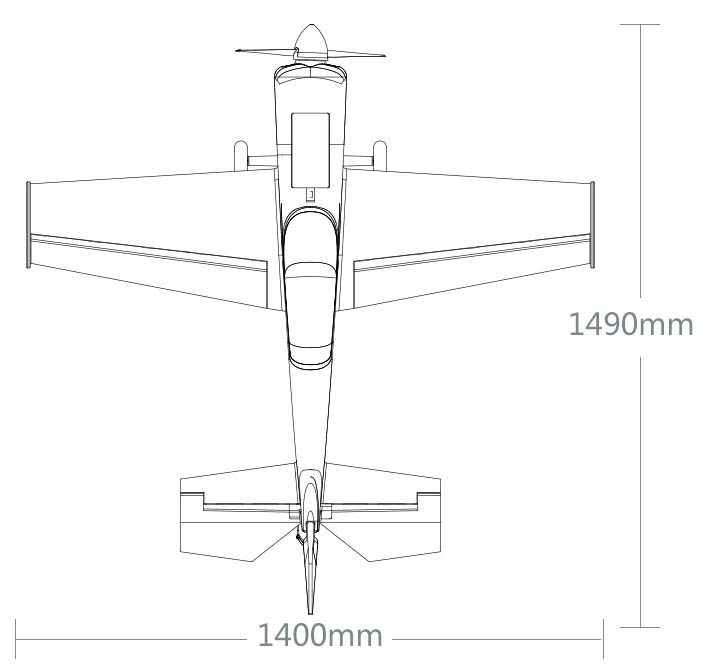 Wingspan : 1400 mm
Length : 1490 mm
Flying weight : around 2600 g
Motor : 4258-Kv550
ESC : 70 A
Servo : 4 x 30 g
Prop size : 15 x 7
Recommended battery : LiPo 6S 22.2 V 3300 mAh 35C
Data sheet
Manufacturer :

FMS

Level of difficulty (1 to 3) :

2

Matter :

EPP / EPO Foam

Kits :

Acrobatic

Type :

Plug 'n Play

Drive :

Electric
What you need to complete
6 channel radio system
6S 22.2V 3300 mAh 35C LiPo battery
Charger
Plane 1400mm VOTEC V322 PNP kit
395,99 €
Viewed products
MCM undertakes
Deliver within 24/48h
To send your order within 24h (on working days) (according to the limit of the available stock) & to deliver within 24/48h.
MCM Crew
A team of specialists is at your disposal in your language (Fr, Du & En) from Tuesday till Saturday at + 32 2 376 24 05 (No. non-premium rate) from 10:00 to 18:30 or by email.
A few figures
A store of 400m² located south of Brussels.
23 years of experience.
+ 110 000 products ref.
+ 35 500 products in stock.
+ 240 distributed brands.
MCM Group, the R/C specialist since 1996
MCM Racing, MCM Skyshop, MCM Slot, MCM Marine