More info
There are many choices out there for pure trainers, but for those who want something that serves as a trainer but won't become obsolete after they've learnt to fly- look no further than the new 1280mm Easy Trainer V2!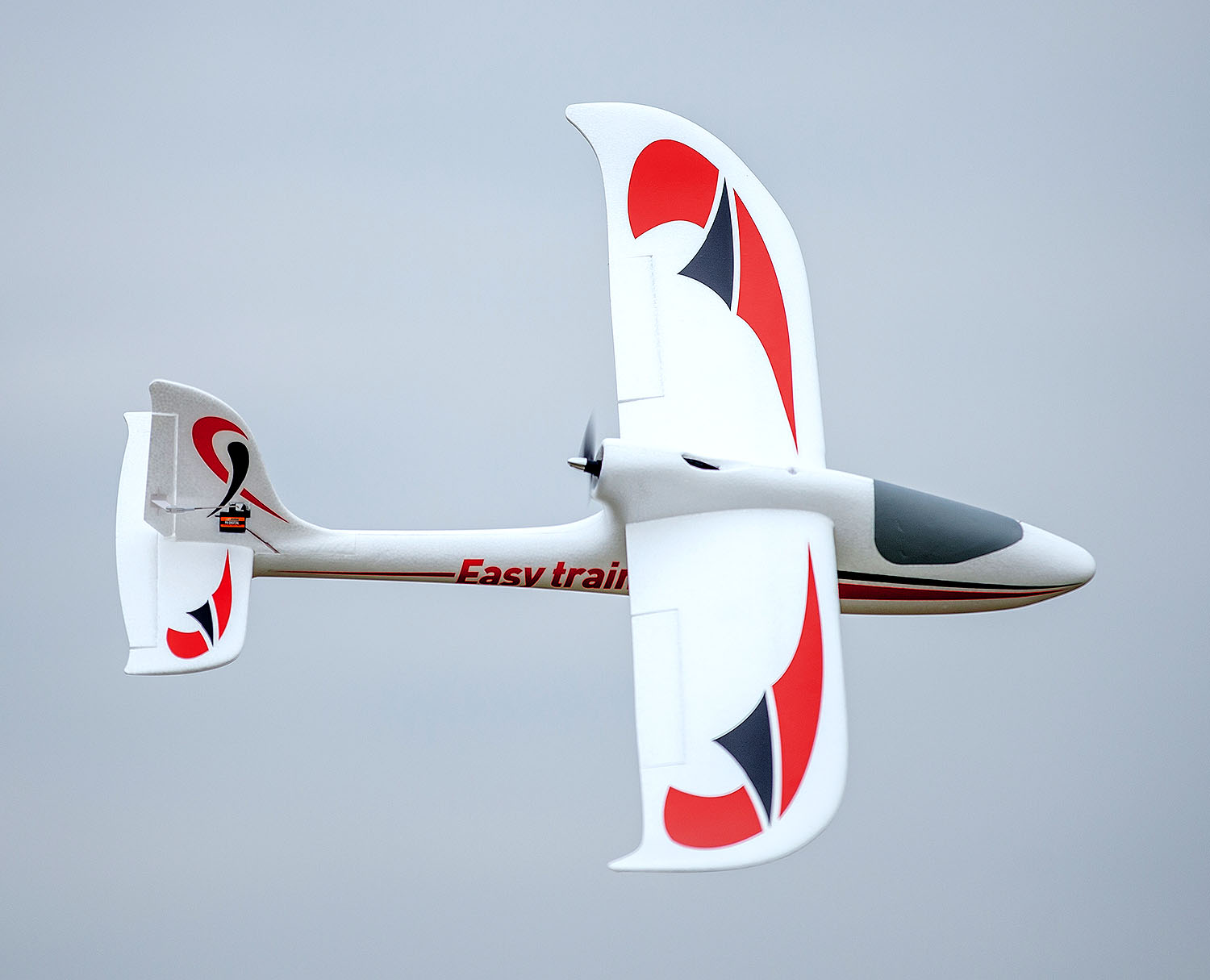 As a trainer and a glider, the FMS 1280mm Easy Trainer V2 is a plane most pilots can appreciate!
The upgraded 2212-2650KV motor gives fantastic thrust to weight ratio while being very efficient in flight. Expect 6-7 minutes of full-power flight time and up to 20 minutes with proper throttle management!
Thanks to the pusher configuration, the 1280mm Easy Trainer V2 can teach the pilot basic aerobatics with an added safety factor; it's also a great FPV platform as there is no propeller obstructing the view ahead!
Assembled in as little as 5 minutes- the robust airframe is easy to build, repair and will stand up to rough handling with ease.
Can't choose between a glider or a trainer? Why not have both with the FMS 1280mm Easy Trainer V2?
The RTF kit includes a 4 channel radio system, a 2S 7.4V 1300 mAh LiPo Battery and a charger.
Key features
Simple, lightweight and robust
Dual purpose glider/trainer
Pusher configuration for added safety, great FPV platform
Vibrant red trim scheme
Belly lander configuration
Functional ailerons
Specifications
Wingspan: 1280mm (50.4in)
Overall Length: 910mm (35.8in)
Flying Weight: Around 630g
Motor Size: 2212 - KV2650
Wing Load: 29.4g/dm² (0.06oz/in²)
Wing Area: 21.4dm² (331.5sq.in)
ESC: 20A
Servo: 9g x 4pcs
Recommended Battery: 7.4V 1300mAh 20C
Data sheet
Manufacturer :

FMS

Level of difficulty (1 to 3) :

1

Matter :

EPP / EPO Foam

Kits :

Motorised gliders

Type :

Ready to Fly

Drive :

Electric
Composition Kit
Model :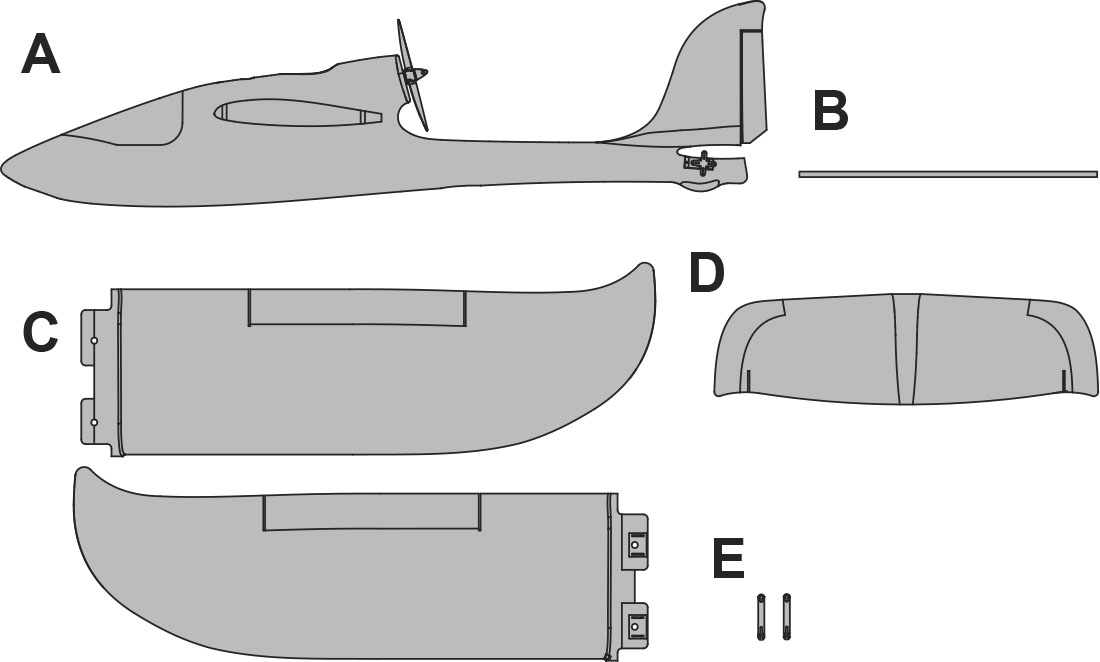 A : Fuselage
B : Wing Tube
C : Main wings
D : Horizontal stabilizer
E : Wing lock pins
Accessories :
2S 7,4 V 1300 mAh LiPo Battery
Charger
4-CH transmitter
Receiver
1/16 Glider 1280mm Easy Trainer V2 RTF kit (mode 2)
205,99 €
Viewed products
MCM undertakes
Deliver within 24/48h
To send your order within 24h (on working days) (according to the limit of the available stock) & to deliver within 24/48h.
MCM Crew
A team of specialists is at your disposal in your language (Fr, Du & En) from Tuesday till Saturday at + 32 2 376 24 05 (No. non-premium rate) from 10:00 to 18:30 or by email.
A few figures
A store of 400m² located south of Brussels open from tuesday till friday from 12.30 till 18.30 & saturday from 10.00 till 18.30.
25 years of experience.
+ 110 000 products ref.
+ 35 500 products in stock.
+ 240 distributed brands.
MCM Group, the R/C specialist since 1996
MCM Racing, MCM Skyshop, MCM Slot, MCM Marine