NC2500 Pro AA/AAA battery charger & Analyser
More info
NC2500 Pro
​Born versatile & 3 in One
6-Bay AA/AAA
Large LCD
QC3.0
Motor Run-in
This unit meets all your imagination as a NiMH/NiCd
battery charger

.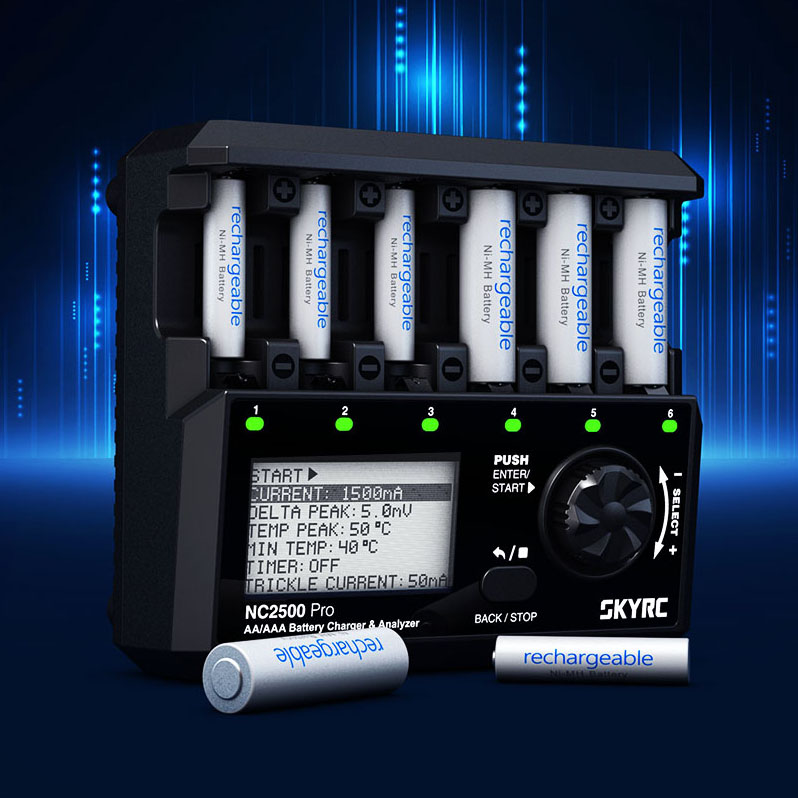 Six independent slots to charge six AA/AAA (NiMH/NiCd) batteries simultaneously.
Large LCD Screen. Information at a glance: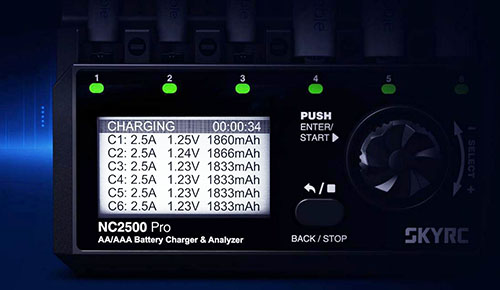 current, voltage, capacity, elapsed time, and working mode.
Measuring Battery Internal Resistance
Also with QC3.0: Charge as fast as you think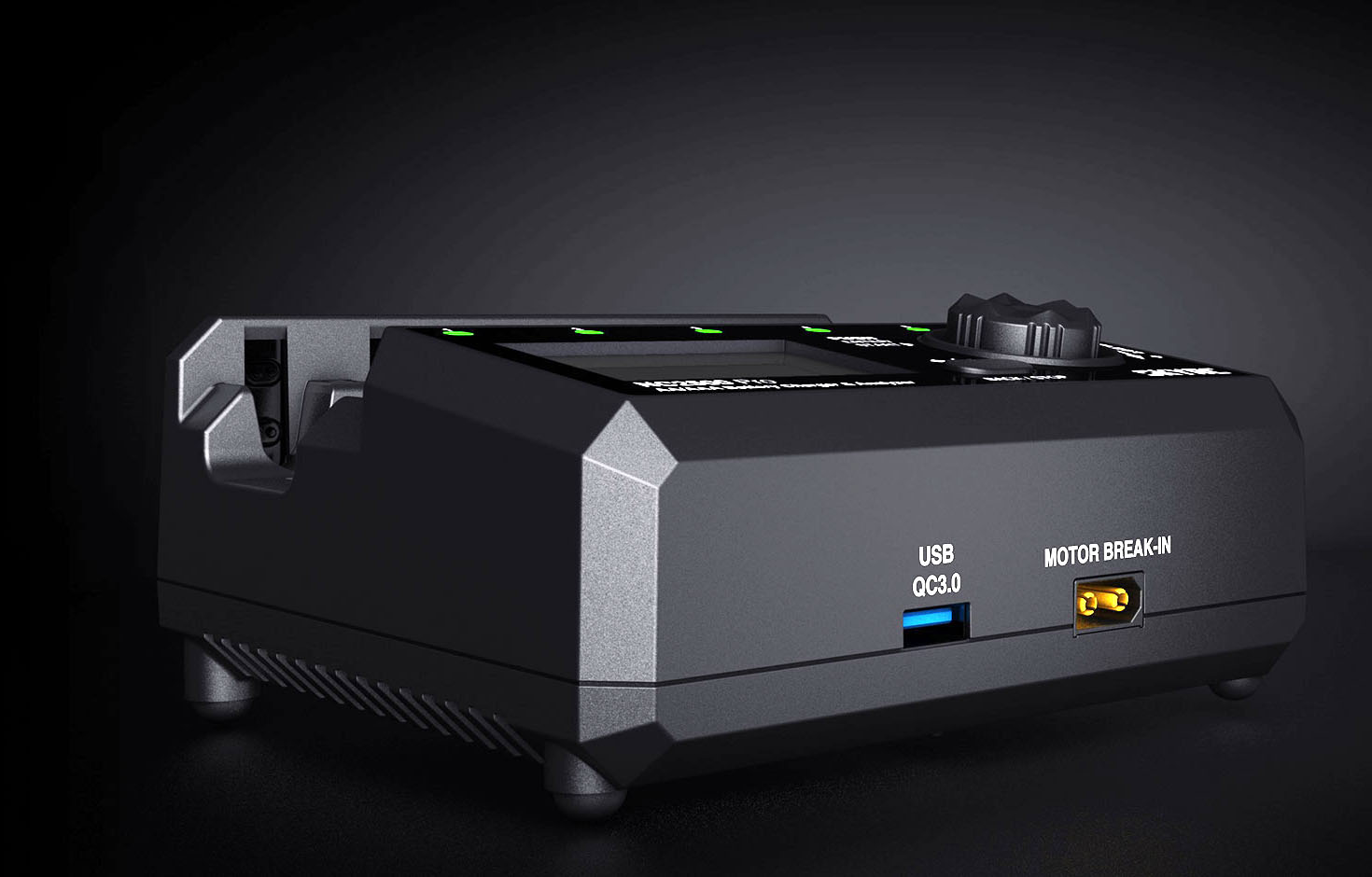 Motor run-in analyzing
Step Charging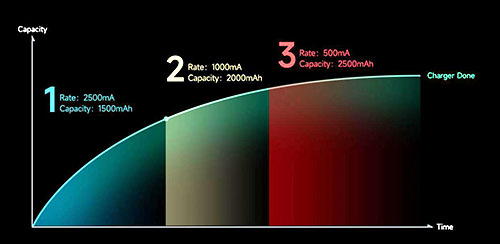 SkyRC deploys an innovative Step Charge mode, allowing the RC enthusiasts to set current by
different stages!
Independent Six Slots, Adaptive-Current Charging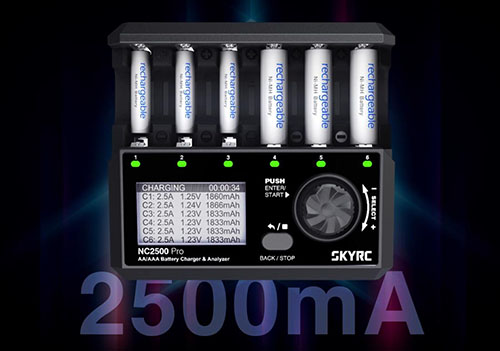 NC2500 Pro has up to six independent slots to charge six cells simultaneously with the maximum 2.5A charge current. Once a high internal resistance is detected, the charge current will decrease automatically to reduce the overall heating to protect the battery.
Light. Delight.
Full of might.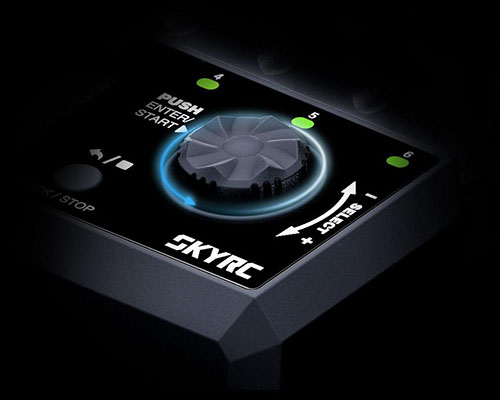 Adhering to SKYRC's consistent minimal, compact and lightweight design for RC hobbyists, NC2500 Pro's rotary dial is the button that makes the operation
more convenient.
All at a Glance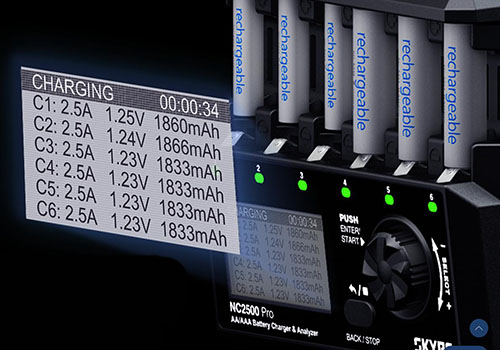 Six channels are displayed independently, all at a glance: current, voltage, capacity, elapsed time,
and working mode.
Take Charge of Your Battery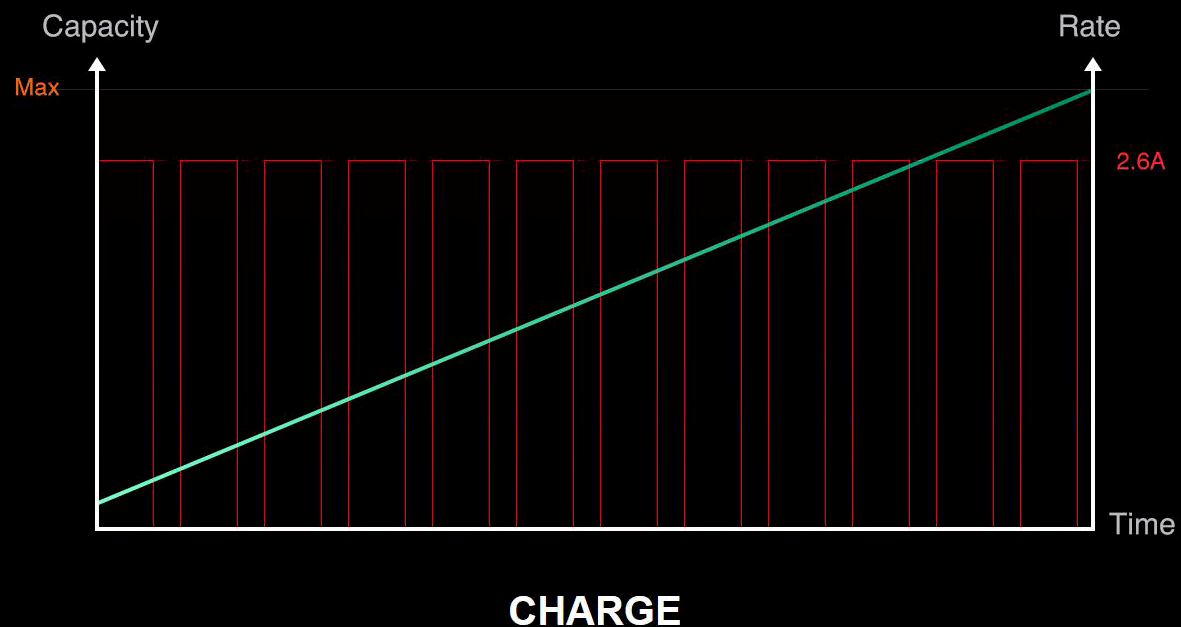 NC2500 Pro has four working modes: charge, discharge, refresh, and break-in. With these four modes, you can charge and optimize your battery, and even you can rescue the battery from dying.
FlexiPulse :

Overheating is Prevented
The battery internal resistance usually increases as it is used. When the battery is used for a long time, its internal resistance will increase. The internal resistance consumes part of the electric energy when charging and causes the battery to heat up simultaneously.
SkyRC deploys an innovative FlexiPulse algorithm for internal resistance detection in this charger. Once a high internal resistance is detected, the charge current will automatically decrease to reduce the overall heating and protect the battery.
Rescue a Battery

to an Extended Life!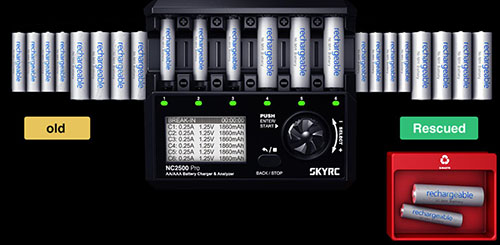 Any useless battery in your drawer?
With NC2500 Pro, users can try to rescue useless or none-performing-well batteries. Regardless that it is against the law to dispose of these batteries improperly, you have some chance to save the almost dead batteries.
After trying all the modes as in the manual, refer to the battery rescue steps as simple as 1-2-3:
1. Use the REFRESH & ANALYZE mode once to three times.
2. Change to BREAK-IN mode if the capacity is still low.
3. If the second step can improve the battery capacity by more than 10%, please try BREAK-IN mode once to three times again. If there are no significant improvements and the actual battery capacity is less than 60% of its rated capacity. The battery would probably be at the end of its life and needs to be replaced.
Intuitive

Working Status

with
Six LED Indicators!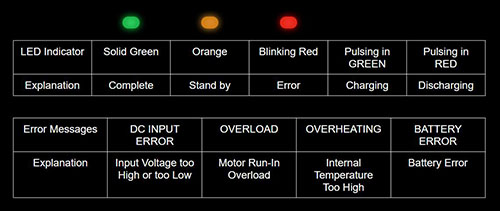 Much More Than a Charger,

with Motor

Run-in Add-on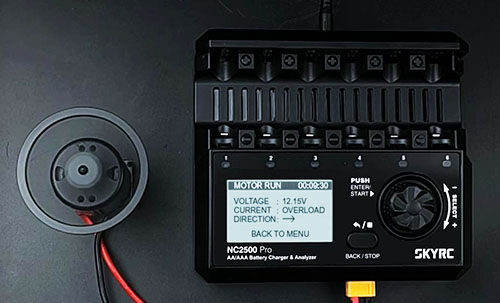 The NC2500 Pro comes with a motor run-in function: maximize the performance, the motors that have not been used for a long time need to be run-in before racing.
QC3.0
Fast Charge is here.
Charging Start? Charging Completed!
Compared with QC2.0, QC3.0 is more efficient and can provide the best voltage/current adaptively according to the loading.
The fastest speed is always maintained. 5V/3A and 9V/2A can meet the most scenarios, feeding your mobile phone and mobile terminals quickly!
Specifications

Size and Weight :
Case Size: 148x135x65mm
Weight: 600g
Display
Charge and Discharge
Input Power: DC 12V/ 3A
Battery Type: NiMH/NiCD
Battery Size: AA/AAA
Charge Rate: 0.1-2.5A
Discharge Rate: 0.1-1.5A
Discharge Cut-off Voltage: 0.8V-1.0V Adjustable
USB Output: QC3.0 5V/9V 3A(18W)
-△V: 1-8mV Adjustable
Trickle Current: 30-99mA/OFF
Over Temperature Protection: 55-65℃/131-149℉ Adjustable
Working and Storage
Operating temperature: 0℃-40℃
Working humidity: 0%-75%
Storage temperature: -10℃-70℃
Storage humidity: 0%-75%
Composition Kit
NC2500 Pro Charger X1
Manual X1
12V/3APower Supply X1
NC2500 Pro AA/AAA battery charger & Analyser
114,99 €
Viewed products
MCM undertakes
Deliver within 24/48h
To send your order within 24h (on working days) (according to the limit of the available stock) & to deliver within 24/48h.
MCM Crew
A team of specialists is at your disposal in your language (Fr, Du & En) from Tuesday till Saturday at + 32 2 376 24 05 (No. non-premium rate) from 10:00 to 18:30 or by email.
A few figures
A store of 400m² located south of Brussels open from tuesday till friday from 12.30 till 18.30 & saturday from 10.00 till 18.30.
25 years of experience.
+ 110 000 products ref.
+ 35 500 products in stock.
+ 240 distributed brands.
MCM Group, the R/C specialist since 1996
MCM Racing, MCM Skyshop, MCM Slot, MCM Marine