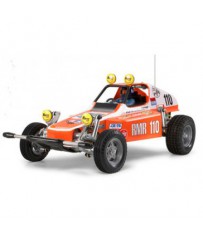 Electric cars
Vintage
There are  55  products.
The Vintage competition cars fascinate the real car lovers as well as the modellers. In this category you can find the legends of the rally world such as the Audi Quattro from 1985, the Fiat Abarth or 131, the Lancia Stratos and many other types. With the Rally Legends products you can relive this on a 1:10 scale. This category also holds all the re-editions of the mythical kits from all the big brands such as Tamiya and Kyosho. The kits are from the seventies or the eighties. But also Team Associated brings back their competition kit from these glory days, the RC10.
Filters
MCM undertakes
Deliver within 24/48h
To send your order within 24h (on working days) (according to the limit of the available stock) & and delivered quickly.
MCM Crew
A team of specialists is at your disposal in your language (Fr, Du & En) from Tuesday till Saturday at +33 975184596 (No. non-premium rate) from 10:00 to 18:30 or by email.
A few figures
A store of 400m² located south of Brussels open from tuesday till friday from 12.30 till 18.30 & saturday from 10.00 till 18.30.
25 years of experience.
+ 110 000 products ref.
+ 35 500 products in stock.
+ 240 distributed brands.
MCM Group, the R/C specialist since 1996
MCM Racing, MCM Skyshop, MCM Slot, MCM Marine