GC401 Gyro for RC Cars (w/ remote gain fonction & 3 drive modes)
More info
GC-401 allows the racing car to travel in the specified direction and provides more accurate, stable, and more controllable steering at high speed.
With all the inherited advantages of GC301, GC401 introduces three drive modes, which are selectable by pushing the button. Gain can be adjusted via an auxiliary channel on the radion system.
GC-401 Three Sensor Drive Modes
L-DRIVE: More flexible and good for short distance and curved track
S-DRIVE: Standard mode
H-DRIVE: High curve, suitable for slipping and long straight distance track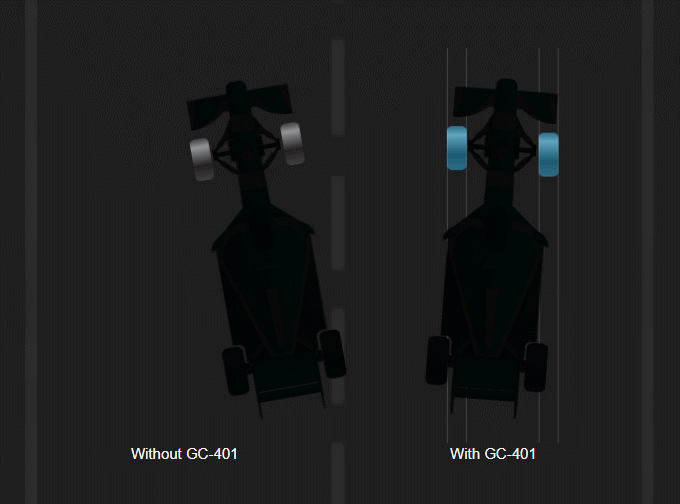 Specifications
Size : 21 x 21 x 11 mm
Weight : 3.6 g
GC401 Gyro for RC Cars (w/ remote gain fonction & 3 drive modes)
26,99 €
MCM undertakes
Deliver within 24/48h
To send your order within 24h (on working days) (according to the limit of the available stock) & to deliver within 24/48h.
MCM Crew
A team of specialists is at your disposal in your language (Fr, Du & En) from Tuesday till Saturday at +33 975184596 (No. non-premium rate) from 10:00 to 18:30 or by email.
A few figures
A store of 400m² located south of Brussels.
23 years of experience.
+ 110 000 products ref.
+ 35 500 products in stock.
+ 240 distributed brands.
MCM Group, the R/C specialist since 1996
MCM Racing, MCM Skyshop, MCM Slot, MCM Marine