Crawling kit - EMO X 1/8 RTR kit (Yellow)
More info

The Rhino EMO X uses the appearance of a classic hard off-road vehicle, with a competitive style of modification, with a simulated racing driver, a hidden shell buckle, a full-size spare tire, tough and aggressive. The shell is made of high-quality thickened PC materials. The vehicle is standard equipped with a cool flash lighting system independently controlled by a single channel, which is a single bright, full bright, flash and flash switch.
The Rhino EMO X still adheres to the low center of gravity layout, preferring the front and rear counterweight ratio of off-road mountain climbing (which can be easily adjusted through a simple counterweight upgrade later on).
Front-facing, low-center-of-gravity performance chassis

Differential lock mechanism without adjusting the rudder volume
Talon tires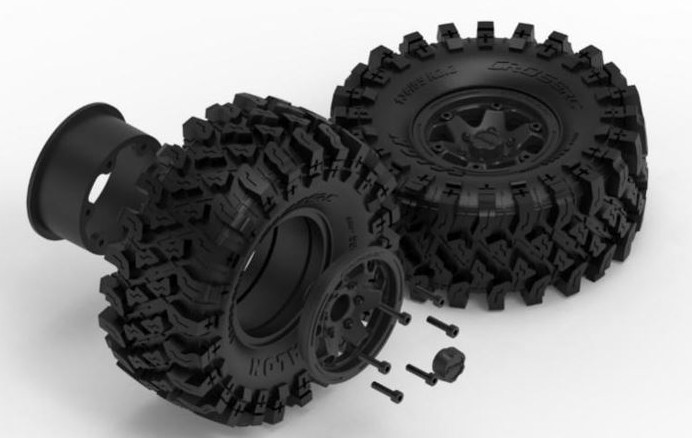 Specifications
Body lenght 575mm
Wheelbase 375mm
2.2 inch diameter MT tire
Equiped with front and rear independent control differential lock
Two speed transmission
Rear axle balance link
6 channel remote control package
560 high power motor
25KG all metal gear 7.4V high voltage steering gear, 34KG 7.4V hight voltage medium steering gear (for front and rear differential lock and high and low speed shift).
Data sheet
Manufacturer :

Cross-RC

Scale :

1/8

Type :

Ready to Run

Drive :

Electric
Crawling kit - EMO X 1/8 RTR kit (Yellow)
609,99 €
Viewed products
MCM undertakes
Deliver within 24/48h
To send your order within 24h (on working days) (according to the limit of the available stock) & to deliver within 24/48h.
MCM Crew
A team of specialists is at your disposal in your language (Fr, Du & En) from Tuesday till Saturday at +33 975184596 (No. non-premium rate) from 10:00 to 18:30 or by email.
A few figures
A store of 400m² located south of Brussels open from tuesday till friday from 12.30 till 18.30 & saturday from 10.00 till 18.30.
25 years of experience.
+ 110 000 products ref.
+ 35 500 products in stock.
+ 240 distributed brands.
MCM Group, the R/C specialist since 1996
MCM Racing, MCM Skyshop, MCM Slot, MCM Marine