DISC.. ARES PRO STOCK SPEC Brushless Motor 1/10 Sensor 13.5T
More info
Like all SKYRC brushless motors, the ARES Brushless motor is hand-wound for maximum copper fill, and each motor is individually tested for consistency to ensure the best product is sent to customers.
Sensor based for excellent torque and low-speed drivability.
Key features
CNC Machined Billet T6 Aluminum Heatsink Can     
High Purity Copper Windings Maximizes Conductivity     
High Power Solder Tabs     
Removable/Replaceable Rotor     
Powerful Sintered Neodymium Magnet     
Precision Engineered for Maximum Energy Conversion     
Dual Sensor Port     
Adjustable Timing     
Compatible with any Sensored/ Sensorless ESC     
IFMAR, ROAR Compliance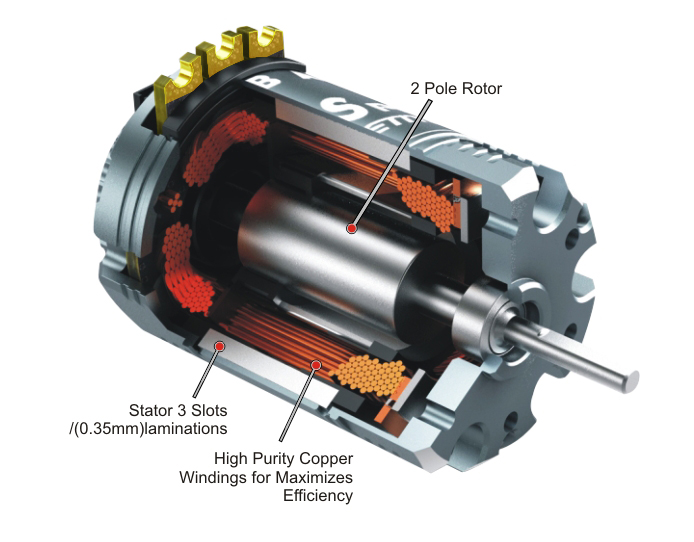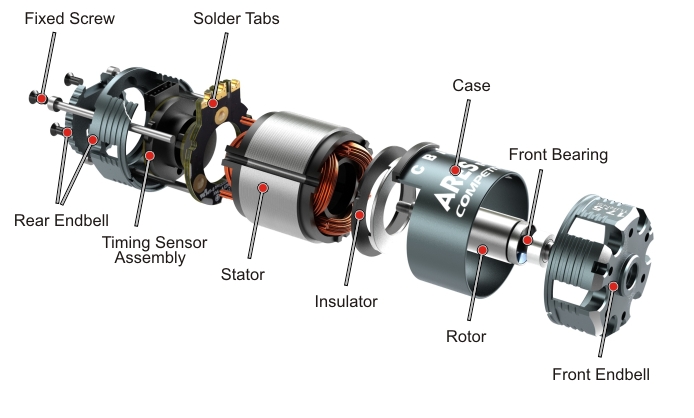 Specifications
Rotor (Pole) : 2P
Turns : 13.5 T
Power : 190 W
Rotor : diam 12.5 x diam 7.2 mm
Kv : 3050 RPM/V
LiPo : 1-3S
Max current : 49 A
Unload current : 1.3 A
Internal resistance : 0.0331 ohm
Shaft diameter : 3.175 mm
Net weight : 178 g
Cooling fan inside : No
Sintered Rotor Magnet : Yes
Stepless Timing Adjustment : Yes
Thermal Protection : Yes
Hand Wound : Yes
Racing type : SPEC
DISC.. ARES PRO STOCK SPEC Brushless Motor 1/10 Sensor 13.5T
47,99 €
Viewed products
MCM undertakes
Deliver within 24/48h
To send your order within 24h (on working days) (according to the limit of the available stock) & to deliver within 24/48h.
MCM Crew
A team of specialists is at your disposal in your language (Fr, Du & En) from Tuesday till Saturday at + 32 2 376 24 05 (No. non-premium rate) from 10:00 to 18:30 or by email.
A few figures
A store of 400m² located south of Brussels.
23 years of experience.
+ 110 000 products ref.
+ 35 500 products in stock.
+ 240 distributed brands.
MCM Group, the R/C specialist since 1996
MCM Racing, MCM Skyshop, MCM Slot, MCM Marine